NEW YORK – Michael McVinney, a New York and Pennsylvania real estate broker, a real estate advisor with ERA Team VP in Chautauqua, NY recently joined forces with The Stateline Speedway (AKA: The New Stateline Speedway)  in an effort to find qualified new ownership to take the reigns of the historical speedway.
Michael McVinney says…"The Stateline Speedway has been a part of Chautauqua County history for 65 years and we all feel that it is very important to hand it off to the right buyer that will not only, maintain what has been built but, add their own signature and new excitement!"
Stateline, located at 4150 Kortwright Rd, Busti, NY, currently only utilizes less than half of its approximately 97 acres, leaving plenty of room for expansion that could include motocross, drag racing, seasonal camping, BMX, summertime music concerts, farmer's markets, car shows and much more.
The speedway's 1/3 mile clay/dirt track has lots of history since it opened in July of 1956, when 1,700 race fans first walked through the gates to watch a race.  This race was one by Emory Mahan who was driving a 1955 Chevy.  
In 1958, on July 16th, Stateline Speedway hosted a 150 lap NASCAR event that brought together an adrenaline seeking crowd of an estimated 3,500 who paid $3 admission to watch this historical race.  This race attracted drivers such as NASCAR pioneer Lee Petty, L.D. Austin, Al White, Bill Poor, Bob Duell, Julian Buesink, and Lloyd "Shorty" Rollins.
More recently, in 2012, the speedway hosted the "Empire 50", a Lucas Oil Late Model Series event.  This race had a $10,000 purse and at the end of the heart racing 50 lap race, John Blankenship was victorious.
The track hosts races Saturday Nights all summer long that include Super Late Mod, E-Mod, Pro-Mod and more.  JBL Holding, Inc., is dedicated to the track and its future as an integral part of Chautauqua County racing, and has no plans to close the doors.  The purpose for the sale  is only to do what's best to carry on the tradition of racing in the community.
Those interested in preserving this speedway legacy are encouraged to contact Michael McVinney on 716-640-0104 or mm@mlmas.com. More information and a full inventory that includes equipment are available on request. 
For more exciting properties, including 4150 Kortwright Road, Jamestown, visit https://michaelmcvinney.com/
-ends – 
Boilerplate 
Michael McVinney is a reputable New York and Pennsylvania real estate broker, with ERA Team VP, who boasts extensive commercial and residential real estate knowledge and experience. McVinney works with a multitude of commercial real estate developers, investors, homeowners, and business owners. Contact Michael McVinney by calling 716-640-0104, or email mm@mlmas.com or visit https://michaelmcvinney.com/. 
Media Contact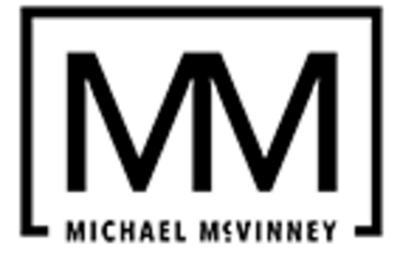 Company Name
Michael McVinney
Contact Name
Michael McVinney
Phone
716-640-0104
Address
23 E. 3rd St
City
Jamestown
State
NY
Country
United States
Website
https://michaelmcvinney.com/