Campbelltown, NSW – A Plus Dental offers advanced, comprehensive, and emergency dental services that meet their clients'  individual and family needs. The clinic uses modern technology to solve different dental problems, including surgery when needed. They have created a friendly environment where all family members can have their dental needs met. The team takes time to adjust to the unique needs of each age group. They take pride in adjusting their services where necessary, and their cutting-edge technologies and treatment methodologies facilitate their goal for personalized and informative dental services. The clinic offers emergency services for unprecedented dental needs that require immediate action. 
A Plus Dental has a team of friendly qualified personnel who create a safe environment for patients while offering dental care services.  Since 1997, the clinic has helped individuals and families to achieve optimal oral health through comprehensive and modern dentistry. The company representative had this to say about their services,  "We are a team of highly trained and skilled dentists committed to taking care of your dental needs. We use the latest dental technologies and advanced techniques to ensure your comfort and attain the highest quality care possible. Whether you need a simple check or a complex procedure, our dentists in Campbelltown can help you through a relaxing and stress-free visit."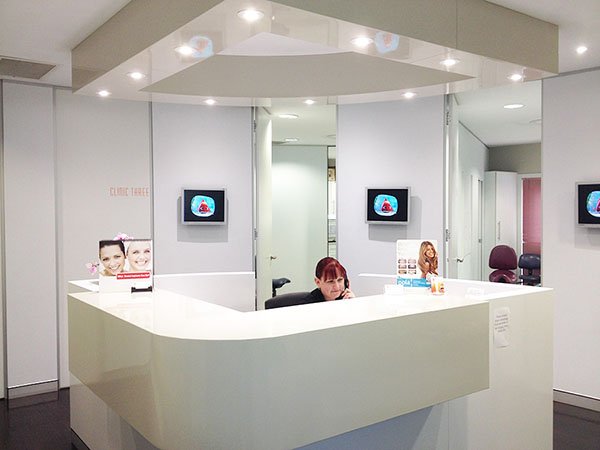 The clinic has serviced the community of Campbelltown and surrounding areas since 1997. Their family-friendly services ensure that all dental needs in a household are met under the same roof. Patients do not have to visit multiple facilities to get their specialized treatments. The use of advanced technologies for simple and comprehensive care ascertains that all dental needs are identified, assessed, diagnosed, and treated to avoid repeat consultations. Their modern technologies also improve the quality of service for higher client satisfaction. 
In addition to their family-friendly services, A Plus Dental offers preventative dentistry, which focuses on oral hygiene and continual dental care to deter diseases. Some preventive services include; regular checkups, X-rays, provision of mouth guards and splints, and dental sealants. They also offer cosmetic dentistry, which focuses on fixing tooth aesthetics by fixing minor tooth imperfections. Some of the problems they fix include misalignment, discoloration, and cracks, among others. As part of their cosmetic dentistry, they offer services like; dentofacial aesthetics, white fillings, zoom whitening, teeth whitening, porcelain veneers, dental bonding, braces, among others. 
For those looking for a dentist in Campbelltown, A Plus Dental accepts in-person visits and consultations at their facility at Suite 3/300 Queen Street, Campbelltown, NSW 2550, AU. They have a robust communication team that is available for consultations by calling (02) 4627 3833. Their company website is packed with useful information on their family-friendly and other dental services as well as other useful details for their patients. 
Media Contact

Company Name
A Plus Dental
Contact Name
Dr. Anthony Kong
Phone
(02) 4627 3833
Address
Suite 3/300 Queen Street
City
Campbelltown
State
NSW
Country
Australia
Website
https://aplusdental.net.au/