Menifee, CA: Pesh Orthodontics, Menifee has perfected the journey of acquiring a beautiful smile. They utilize state-of-the-art Invisalign®  clear aligner and Carriere® SLX® 3D bracket systems. Dr. Shawn P. Pesh, DDS, MS provides Early Interceptive Orthodontic Treatment, Limited Orthodontic Treatment, Comprehensive Orthodontic Treatment, Surgical Orthodontic Treatment and Orthodontic Retainers to kids, teens, and adults in Menifee, CA. He is also the local leading provider of Carriere SLX 3D self-tightening braces. These dental braces are very popular and available in both metal and clear ceramic styles.
Orthodontic treatment can start as early as 7-years of age. When indicated, Pesh Orthodontics, Menifee promotes Early Treatment to normalize growth and rectify simmering facial or jaw imbalances. Invisalign near Menifee treatment can afford customers a perfect smile without interfering with the activities of everyday life. Patients who are ready to get a smile are invited to take a free online assessment. This specialty dental practice has convenient locations in both Menifee and Murrieta, CA. These two locations also serve the communities of Lake Elsinore, Canyon Lake, Wildomar, Perris,  French Valley and Temecula.
Established in 2014, Pesh Orthodontics, Menifee guarantees every patient a beautiful smile. Dr. Shawn Pesh owns and manages the practice. He is an early adopter of cutting-edge dental technologies aimed at offering patients positive and lasting experiences. One example of this was Dr. Pesh pioneering the utilization of Tele-Orthodontics. His Pesh Remote™ protocols, developed during the Covid-19 shutdown in California, launched him as the first and only orthodontist in Riverside County to leverage smartphone technology for the benefit of his patients.
Choosing Pesh Orthodontics, Menifee makes a world of difference. They offer an experienced orthodontist, unmatched facial esthetic planning, and all-inclusive experience. Dr. Shawn Pesh is the Chief Smile Officer and he is proud that he and his team have been recognized as elite status Diamond Plus Invisalign providers. They are among the Top 1% of all Invisalign providers in the United States. The practice offers honest pricing with no hidden fees to give patients an all-inclusive experience with flexible financing. That means no additional fees for broken brackets, examinations, or x-rays. Other features include interest-free payments, lifetime retention support, and 24/7 on-call service.
At Pesh Orthodontics, Menifee, getting a lasting smile takes three simple steps. The first step requires taking some photos of your teeth and receiving a treatment estimate online or in person. Guided by a digital scan and some x-rays, you'll then meet your doctor and be educated further on your options. Dr. Pesh can then confirm your treatment plan. You'll then be offered a sneak peek of your new smile before the transformation of your smile begins. The last step will be maintaining your beautiful brand new smile with retainer wear. Pesh Orthodontics, Menifee is widely touted for providing advanced metal and clear braces in Menifee. Orthodontists are able to maintain longer-lasting, perfect-looking smiles because they know teeth. With additional experience, they gain foresight to prevent dental problems from happening. Orthodontists are trained family dentists who commit themselves to extra-specialized education. This includes 2 – 3 years beyond general dental school as residents in orthodontics and dentofacial orthopedics.
The Pesh Orthodontics community is always supportive and keen to ensure patients get the smile they have always wanted. Dr. Pesh has surrounded himself with quality-focused professionals dedicated to providing the best treatment in a classy and family-friendly setting. That is a big win as it encourages patients to share their experiences and stories with their family and friends.
Pesh Orthodontics, Menifee offices are located at 29826 Haun Road Suite 101, Menifee, CA, 92586. Their phone number is (951) 325-6259. Patients are advised to visit https://peshorthodontics.com to learn more about the practice. Free consultations are available online.
Media Contact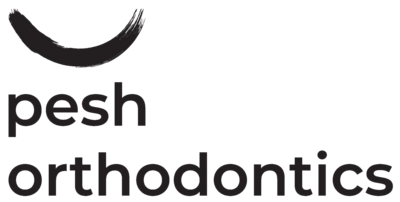 Company Name
Pesh Orthodontics, Menifee
Contact Name
Dr. Shawn Pesh
Phone
(951) 325-6259
Address
29826 Haun Rd, Ste 101
City
Menifee
State
CA
Country
United States
Website
https://peshorthodontics.com/