The Woodlands, TX – AFC Urgent Care The Woodlands is a well-known clinic that prides itself on providing excellent customer service to its clients. Because the clinic is a walk-in clinic, clients can be served and treated without making an appointment ahead of time. They understand that emergencies are not scheduled. They aim to make medical care as convenient and accessible as possible. Their customers always leave happy because they don't have to wait in long queues to see their professional staff.
Their medical team comprises some of the best doctors and nurses who have been thoroughly vetted and trained to treat patients with respect and dignity. The team enjoys the work they do and is dedicated to ensuring clients' wellbeing. AFC Urgent Care The Woodlands has invested in state-of-the-art medical equipment to ensure clients' diagnoses and treatments are accurate. They are open from 8 a.m. to 8 p.m. Monday through Saturday and from 8 a.m. to 5 p.m. on Sundays. Patients of all ages are welcomed and treated with care.
For clients with children who wouldn't want to spend hours waiting to be served, AFC Urgent Care The Woodlands has a children's urgent care option where children can access prompt medical treatment. They specialize in health care services that are not life-threatening. The Woodlands urgent care clinic is designed to be a child-friendly environment. Their medical approach to treating children is efficient as it helps children relax, making the treatment faster and easier. Their highly qualified medical team offers children the quality treatment and care they need to get over their injury or ailment.
The clinic provides more than just urgent care; it also has a laboratory that diagnoses diseases, detects toxins, and monitors therapeutic drug concentrations to assist in evaluating their patients' overall health. Their clients do not have to face the frustrations of being directed to a laboratory to get their tests done, as they have it all under one roof. They also have the necessary equipment to run onsite diagnostic tests for clients with broken bones or pneumonia, among others. These medical assets assist the team in performing their work more effectively and efficiently.
AFC Urgent Care The Woodlands has been rapidly growing due to its unmatched customer service and urgent care services over the years. They were ranked as one of the fastest-growing companies in the United States of America by Inc. Magazine as they serve more than 3 million patients each year across their 250 clinics. They pride themselves on offering accessible healthcare services in a caring environment that is economical for patients in The Woodlands region.
To learn more about AFC Urgent Care The Woodlands, visit their website or contact them via phone at (281) 429-8698. Their office is located at 6777 Woodlands Pkwy Ste. 300, The Woodlands, TX, 77382, US.
Media Contact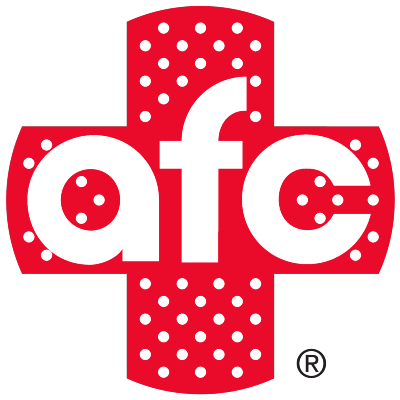 Company Name
AFC Urgent Care The Woodlands
Contact Name
Munib Jamil
Phone
(281) 429-8698
Address
6777 Woodlands Pkwy Ste. 300
City
The Woodlands
State
TX
Postal Code
77382
Country
United States
Website
https://www.afcurgentcare.com/the-woodlands/