Gabriel Solutions offers a multi-channel communication system allowing dental practices to quickly jump into the marketing and sales process to generate and easily manage revenue sources for their practice.   
Specializing in helping dental practices reach a wider audience to achieve breakthrough sales growth using reputation marketing, the system allows Dentists to nurture and retain existing clients and prospects using one affordable digital platform. 
This system allows dental practices to stack SMS, phone communications, and email communications with prospects and customers in one convenient place. Response to messaging is available through a Phone App, and other services like Lead Generation are also available.   
Gabriel Solutions creates custom marketing strategies for their clients. Ask to receive a Free 14 Day Trial of review regeneration. 
Gabriel Solutions helps dental practice to attract new prospects using websites and sales funnels that work. In addition, a practice can manage online reviews to maximize sales and nurture prospects and customers with automated follow-up technology – all in one platform. 
Gabriel Solutions CRM system is powerful and includes superior support to take a dental practice to the next level.
If Gabriel Solutions is unable to help a dental practice, they let them know right away, because their system is not for everyone. It is important to the company to retain their clients and to always provide superior and customized service.  
About Agnes Namitala 
As a Medical Professional, Agnes noticed that patients were sometimes unable to find the best dental provider to help them. In addition, some dental practices were not well advertised nor found by their prospects because they maintained a poor online presence with low or non-existent ratings, so she founded Gabriele Solutions.
According to Agnes, "My goal is to help dental practices grow exponentially by nurturing clients and prospects using online a platform that is user friendly and will allow them to be easily found by their prospects in the local online search."
agnesnamitala@gabrielsolutions.org 
Media Contact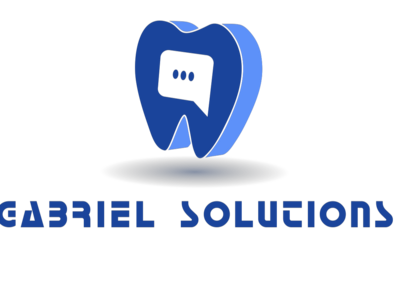 Company Name
Gabriel Solutions
Contact Name
Agnes Namitala
Phone
530-453-6549
Country
United States
Website
https://www.gabrielsolutionscrm.org/home