San Francisco, CA – In-home care is a flexible, versatile, and convenient way the elderly and short or long-term disabled can stay connected to their loved ones without breaking their routines or being  inactive. By combining holistic approaches to caregiving using the latest technology and current techniques, ameriCARE San Francisco CA has been playing a major role in ensuring that each client receives a customized care experience. 
ameriCARE San Francisco CA has been providing a new kind of in-home care for the residents of San Francisco for a year now and has quickly built a track record of satisfying clients. It's a family-owned franchise boutique devoted to doing care differently by preserving the dignity of their clients by offering an easy, seamless, and personalized experience from their dedicated and passionate caregivers. The team of experienced, compassionate, and professional caregivers believes in care that supports and serves the whole person, as well as their immediate families and communities. For this reason, they offer thoughtful and personalized care that can maintain and enrich each client's quality of life no matter the changes they are experiencing. 
The vision of ameriCARE San Francisco CA is to provide care that enables people to maintain or expand their capacity for living. The team actively works together with their clients to ensure that they achieve this goal by always being alert to their needs, experiences, expectations, and overall goals. 
This vision also allows them to offer a variety of holistic home care services in San Francisco including, injury prevention, medication reminders, hygiene assistance, and meal assistance. Clients who need lifestyle assistance for meal preparations, companionship, house cleaning, grocery shopping, medication pickups, mail drop-offs, and transportation can rely on ameriCARE San Francisco, CA. 
Additionally, the team handles continuous monitoring, relaxation activities, pet care, patient comfort, and any other required activity for their clients in respite care, recovering from surgery, or in hospital. With the understanding that in-home care is sensitive and private, ameriCARE San Francisco CA has employed caregivers who are skilled and well equipped to handle various levels of physical, emotional, and psychological conditions using in-depth knowledge, different sets of skills, empathy, and respect. 
Starting with ameriCARE San Francisco, CA is as easy as completing an assessment for an extensive evaluation. Once this is done, a care plan is designed according to the needs of the client and what they hope to accomplish. Next, the team lays the groundwork with consultations and walkthroughs to allow the client to start a new life with a skilled caregiver by their side. As a client-centered facility, the ameriCARE San Francisco CA team educates and empowers its clients by writing insightful articles on various topics. They include postoperative home care, at-home exercises for seniors, safety tips for elders in the summer, Alzheimer's disease complications, and more. 
Contact ameriCARE San Francisco CA through (415) 484-2727 to learn more. For any inquiries about the services they offer, click here for more information.
Media Contact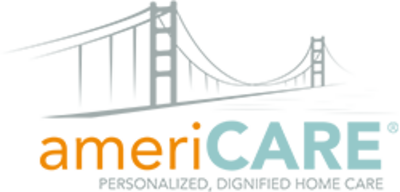 Company Name
ameriCARE San Francisco CA
Contact Name
Kevin Rasmussen
Phone
(415) 484-2727
City
San Francisco
State
CA
Country
United States
Website
https://www.americareinfo.com/san-francisco