Chicago, IL – Avila Dental is a Chicago-based dental practice with vast experience offering patients of all ages the finest dental services for all their needs. The office focuses on helping families maintain healthy and beautiful smiles by providing services and treatment that prevent the different oral conditions. At this practice, its specialists offer a personalized treatment plan that addresses the unique needs of every patient who visits the office.
Whether parents are looking for preventative treatments for their children or they need restorative services for themselves, Avila Dental offers a full spectrum of services such as oral cleaning, fillings, root canal therapy, nightguards, extractions, crowns, Inlays/Onlays, bridges, partial and complete dentures, etc. Visit their website to learn more about dental implants in Chicago.
The office also specializes in cosmetic procedures such as veneers, teeth whitening, braces, and Invisalign. All their services are handled by skillful dentists and surgeons with years of experience developing all dental procedures.
This world-class dentistry is fully equipped with state-of-the-art technology that allows its specialists to maximize the quality of their treatments using resources that will make the process simpler and safer. The office has its own modern digital x-ray equipment, the Cone Bean for 3D imaging and intraoral cameras for a thorough inspection of the oral cavity.
Avila Dental is committed to providing comprehensive services. Therefore its website is designed to provide useful information so that existing and prospective patients can learn about the services offered by the practice, the technology used, and other aspects that can help them make better decisions. In addition, the professionals at Avila Dental are always open to answer all questions from new and existing patients.
"Great experienced staff are very welcoming. Sulema made sure to give full details on everything. Great visit overall. The dentist was professional and sweet. Very gentle while completing the procedure! Will be coming back for all future dental work." Said one of their past patients about her experience at Avila Dental.
True to its core values of accessible services for all, Avila Dental offers a Dental Membership program that allows uninsured individuals and families to enjoy top-quality dental services at the most reasonable price. The program includes a variety of services such as routine cleaning, oral exams, routine X-rays, and an additional 35% discount on other needed treatments. For patients with insurance, the office is in-network with most PPO insurance plans and Medicaid, and it also accepts cash, checks, and most major credit cards, including Care Credit.
To book an appointment with a top-rated dentist near Chicago, contact Avila Dental via phone at (773) 585-8000. Walk-in visits are also welcomed for emergencies. The office is open from 10:00 am to 6:00 pm, Monday, Wednesday, and Friday; from 10:00 am to 5:00 pm, Tuesday and Thursday and from 9:00 am to 3:00 pm on Saturday. This practice is conveniently located at 6144 South Pulaski Road, Chicago, IL 60629. For more information about their services, visit https://aviladental.net/.
Media Contact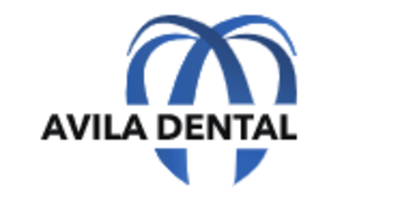 Company Name
Avila Dental
Contact Name
Dr. Gelsy Calvo
Phone
(773) 585-8000
Address
6144 South Pulaski Road
City
Chicago
State
IL
Country
United States
Website
https://aviladental.net/