San Francisco Bay Area, California – Bay Area Plastic Fabrication has grown significantly and now has a well-trained workforce. Their senior journeymen machinists and brilliant fabricators have decades of CNC programming and operating knowledge, as well as a reputation for being on time and efficient. Bay Area Plastic Fabrication consistently surpasses clients' expectations in terms of quality, delivery, and cost-effectiveness. They build a corporate and employee growth culture through exceptional workmanship, quality, professionalism, and honesty. Bay Area Plastic Fabrication is also open Monday through Friday from 9 a.m. to 4 p.m. and is closed on weekends.
Bay Area Plastic Fabrication manufactures precision plastic and soft metal parts regularly, especially those regarded as the most difficult to machine like Acrylic, also known as Plexiglass or Lucite, high-density Polyethylene (HDPE), and Polycarbonate. CNC plastic machining, lathe turning, milling, heat bending, annealing, and plastic polishing processes like flame and vapor polishing, as well as mechanical buffing, are all part of the plastic fabrication process at Bay Area Plastic Fabrication. They also collaborate with quality partners to provide secondary operations such as screen printing, anodizing, and other finishing and decorating methods.
The Quality Control department of Bay Area Plastic Fabrication is strict and thorough, allowing the plastic fabrication company to assure its clients the highest quality manufacture of their products. Furthermore, because on-time delivery is critical to practically every project, they strive to complete each assignment ahead of schedule. Comprehensive prototyping services are provided by Bay Area Plastic Fabrication, including computer-aided design and machining support, complete in-house CNC programming, cost-effective prototype machining services, and quick prototype delivery. As experts in close tolerance plastics fabrication and machining, their success is built not only on their artistry but also on their ability to comprehend their clients' technical and design requirements. Although many companies can manufacture or machine plastics, Bay Area Plastic Fabrication is regarded for its technological know-how, distinguishing them from the competition.
Precision plastic components are custom-fabricated for a wide range of clients in practically every sector by Bay Area Plastic Fabrication. Medical, industrial, biotech, instrumentation, and semiconductor sectors are examples of industries. Their strengths are store fixtures, custom laboratory equipment, architectural signage, point-of-purchase displays, and client-designed projects for interior and industrial designers. Bay Area Plastic Fabrication specialties are close tolerance plastics fabrication, and CNC machined high-end products, parts, displays, and more. Their reputation stems from their investment in cutting-edge CNC Router equipment and highly skilled machinists. In addition, the needs of plastic fabrication include volume production, part consistency, cut quality smoothness, and high up-time operation.
To learn more about Bay Area Plastic Fabrication, contact them via phone at (510) 902-7221. For more information, visit their website.
Media Contact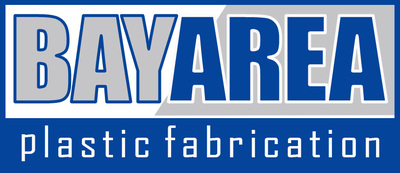 Company Name
Bay Area Plastic Fabrication
Contact Name
Jeff Shure
Phone
(510) 902-7221
Address
5705 Poplar Common
City
Fremont
State
California
Country
United States
Website
https://bayareaplasticfabrication.com/