Brooklyn, NY: Beezy Beez Honey is a Brooklyn company that produces raw honey infusions. The company's products are all made from natural ingredients. Beezy Beez Honey uses honey that has not been heated, thus preserving the naturally occurring vitamins, enzymes, and nutritional elements. Raw, unfiltered honey contains a high level of vitamins, amino acids, minerals, and antioxidants. The honey also provides antibacterial properties as well as antiviral and antifungal properties. All Beezy Beez products also do not contain any artificial ingredients or preservatives, and they are vegan and gluten-free. The company uses only pure raw honey from local wildflowers as the main ingredient in its product line.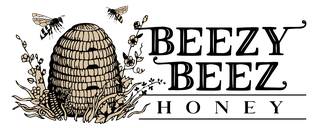 "We craft raw honey infused by combining Botanical Extracts products all made in small batches. This ensures that all batches remain unique. Our raw honey is never heated to ensure that we preserve all the naturally occurring vitamins and enzymes. Clients consuming our raw honey products are sure of getting the health benefits of minerals, vitamins, amino acids, and antioxidants. Raw honey is an antibacterial," said the company's representative as she was giving the visitors a tour of the facility.
Beezy Beez Honey infuses raw honey with botanical extracts to create organic flavoring options for a range of dishes and drinks. The company's botanical Extract Infused Natural Honey is a product that has been packaged in an amber glass jar to preserve flavor and retain freshness. The amber color also helps to maintain the Botanical Extracts and vitamins. This honey-based sweetener with Botanical extracts does not have any artificial additives but contains 100% all-natural ingredients.  This product is recommended for those who are looking for healthier alternatives to sugar and other artificial products. Botanical Honey is a great product to use on toast or as an accompaniment to coffee, tea, or any favorite recipe. Botanical Honey is also perfect for youngsters because it does not have any artificial flavors or colors.
Beezy Beez Botanical Extract Infused Lotion is a product that is rich in essential oils and botanical extracts. Botanical Extracts often have an anti-inflammatory, calming, and soothing effect on the skin. They may also have the ability to reduce redness, soothe itching, and promote healing of the skin. Botanical extract infused lotion is also ideal for massage, or as a carrier oil for aromatherapy. Clients can visit the company's website to see more Beezy Beez Honey botanical extracts products.  
Clients can find Beezy Beez Honey along 2674 Gerritsen Ave, Brooklyn, NY. Clients can also reach Beezy Beez Honey by phone using 646-741-9903 or get more information about their services on their website.
Media Contact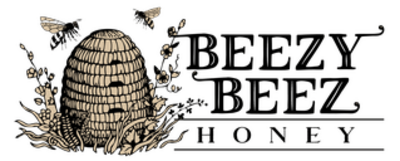 Company Name
Beezy Beez Honey
Contact Name
Boris Savransky
Phone
646-741-9903
Address
2674 Gerritsen Ave
City
Brooklyn
State
NY
Country
United States
Website
https://www.beezybeezhoney.net/