South Easton, Massachusetts – Poorly executed projects, poor or untimely communication from contractors, delayed completion, and exorbitant rates are a few of the common concerns that often worry clients whenever they consider remodeling their homes. All these issues can be solved by hiring the right remodeling company, a choice that is easier said than done, given the numerous options available at any one time. Luckily, Boss Services, Inc.'s sole purpose is to put all these issues to rest once and for all in South Easton, MA, and the surrounding areas. The company brings to the table over two decades of hands-on experience in construction, making it a simple choice for countless clients who know and appreciate quality when they see it. 
In a glowing tribute to the company, one loyal client said, "Let me start by stating we have no vested interest in Boss Services, nor are we related to Scott or any member of his family. We started using Scott's services approximately 15 years ago. He has stained our home twice and done major renovations in our kitchen and one bathroom. He has installed hardwood flooring and painted the entire interior of our home. His pricing is reasonable, and the finished product is superior. We will not even consider allowing another contractor in our home."
Since beginning its operations in 1989, Boss Services, Inc. has completed multiple hundred remodeling projects, guaranteeing 100% customer satisfaction each time. The company boasts highly specialized crews comprising engineers, electricians, architects, interior designers, plumbers, carpenters, and painters who have what it takes to bring their clients' remodeling dreams to fruition, regardless of the scope of work involved. They approach even the simplest of jobs with the same meticulous attention to detail as they would with massive, labor-intensive projects. Whenever hired, they work seamlessly towards a collective goal of meeting, if not exceeding, their clients' expectations. 
Keen on remaining South Easton's one-stop-shop for all renovation projects, Boss Services, Inc. provides all related services conveniently under one roof. This allows clients the convenience of dealing with a single contractor rather than different ones simultaneously. The company's technicians are renowned experts in interior & exterior painting, Easton roofing, window installation, siding, flooring, kitchen, and bathroom remodeling. Never compromising on the quality of their services is the one quality that sets Boss Services, Inc. apart from other remodeling companies in the region. 
To ensure consistency, Boss Services, Inc. sources all its construction supplies, tools, and equipment from top-rated American manufacturers. Some of the company's notable suppliers are American Standard, Benjamin Moore Paints, Alcoa, Zinnser, Sherwin Williams, Toto, Wasco Skylights, and The Bold Look of Kohler. As a bold show of confidence in the handiwork of its employees, Boss Services, Inc. offers industry-leading warranties for all its products and services. 
Clients looking to transform their homes in Easton can learn more about the services offered by Boss Services, Inc. from their website. A company representative is always reachable for queries at (508) 297-0635. The company is located at 202 Prospect Street, South Easton, Massachusetts 02375, US. 
Media Contact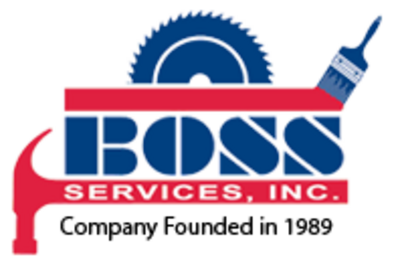 Company Name
Boss Services, Inc.
Contact Name
Scott Levesque
Phone
(508) 297-0635
Address
202 Prospect Street
City
South Easton
State
Massachusetts
Postal Code
02375
Country
United States
Website
https://www.bossservicesinc.com/