Bridgewater, New Jersey – Bridgeway Senior Healthcare has added Care at Home to its comprehensive Continuum of Care that helps seniors navigate their healthcare no matter where they are in life. This latest addition to Bridgeway's family of companies was inspired by the observation that patients frequently benefit from additional support to remain strong and safe at home. The benefits of in-home therapy motivated them to establish Bridgeway Care at Home, a service designed to bring outpatient therapy services directly to patients' residences.
​When the Bridgeway Care at Home team of therapists brings therapy to its patients, the process is more streamlined because they learn about and understand their patients' unique needs and know about their therapy goals in advance. Therapy services include physical therapy, occupational therapy and speech language therapy. In addition, patients have access to the entire Bridgeway Continuum of Care if ever needed, including assisted living, skilled nursing, and post-acute, memory and respite care. 
Therapists also are trained to assess the home environment and make recommendations on some basic changes that can be made to keep the environment as safe as possible. 
The mission of Bridgeway Care at Home is to make patients' transition to home and daily living easier. To learn more, visit www.BridgewayCareAtHome, call (908) 900-0100 or email BCAH@BSHcare.com.
About Bridgeway Senior Healthcare
Since 1981, Bridgeway Senior Healthcare has been is a respected leader in the senior living healthcare community and is committed to providing a comprehensive Continuum of Care to patients and residents no matter where they are in life. Its family of senior-focused services, including the Bridgeway Care and Rehabilitation Centers, The Avalon Assisted Living Residences and Bridgeway Care at Home, provide a Continuum of Care that sets the standard for improving the quality of life for seniors. Since quality measures have been reported, Bridgeway facilities have consistently achieved a CMS 5-Star rating for Registered Nursing, Licensed Nursing, Certified Nursing Staff, and Quality of Care. Bridgeway has received Newsweek's and U.S. News & World Report's Best Nursing Homes awards. It has been recognized as one of the 40 Top Workplaces in New Jersey for three consecutive years. To learn more, visit www.BSHCare.com.
Media Contact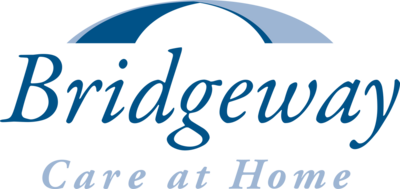 Company Name
Bridgeway Care at Home
Contact Name
Jessica Pelligrino Tsoukalas – Director of Business Development and Strategy
Phone
908.281.4624
Address
395 Amwell Rd
City
Hillsborough Township
State
New Jersey
Postal Code
08844
Country
United States
Website
https://www.bridgewaycareathome.com/