Ocala, FL – Buckner Homes Realty is ready to help anyone searching for property or is curious about the Ocala real estate market. They know how to read the market and price property to achieve maximum selling price. For buyers, the Ocala realtors perform careful analysis and research before making any determination. Key study parameters include property location, number of bedrooms and bathrooms, and the size and features of the outdoor space. The agents will also connect buyers with mortgage professionals and help them attain great rates. Also available is a comprehensive introduction to the local community e.g. its history, social amenities, etc.
Buckner Homes Realty has come a long way to become one of the best real estate companies in Ocala, FL, providing support for clients seeking financing. Business owner Rhonda Buckner has been in the industry since 1983 and is an expert in residential and commercial property sales and rentals.
Buckner Homes Realty believes there is more to real estate than closing. Using their vast experience and understanding of the market, their agents are always ready to help clients find the best deal in town. The team is also happy to assist clients looking for lenders and inspectors. Their website is regularly updated with new listings, closed sales, and market reports. There is also an interactive map to help visitors look up property boundaries and refine their property searches. To help clients buy or sell properties, they have partnered with several companies, including Ideal Water, HomeTown Lenders, and Strategic Inspection Service.
Buckner Homes Realty Inc. – Ocala Real Estate Agents – has prioritized the provision of accurate pricing to help clients looking to sell or refinance their properties get instant property valuations. The realtors have studied the local real estate market for years and will not hesitate to connect the right buyers and sellers. Rhonda Buckner has developed an efficient marketing plan to assist sellers get full exposure among buyers and their agents. The plan covers crucial elements, including agent accessibility, staging, pricing, and visibility both online and offline.
A highly responsive website helps prospects perform property searches using parameters like county, city, price, beds, and baths. The properties currently available include homes, condos, townhouses, lands, and multiple-res. There is also helpful information about selling and buying.
Buckner Homes Realty Inc.'s offices are located at 2701 SouthEast Maricamp Road, Ste 103, Ocala, FL 34471, and can be contacted via phone at (352) 266-2637. Since every real estate transaction is unique, Buckner Homes Realty's agents are committed to providing personalized services.
Media Contact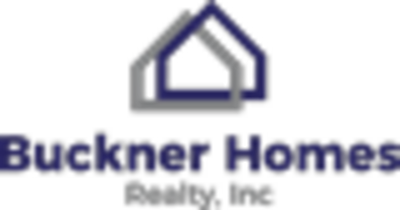 Company Name
Buckner Homes Realty Inc.
Phone
(352) 266-2637
Address
2701 SE Maricamp Rd STE 103
City
Ocala
State
Florida
Country
United States
Website
https://www.bucknerhomesrealty.com/