Burbank, Calif. — Committed to providing clinician partners with the latest in dental advancements, Burbank Dental Lab has partnered with dental robotics company Neocis to provide a demonstration of Neocis' YOMI Dental Robotic System—the latest in robotic-assisted dental surgery (RADS) technology for dental implants.
The demonstration will take place at the Burbank Dental Lab headquarters (2101 Floyd St.) from 6:30 – 8 p.m. on Thursday, March 3, with a happy hour to follow. Click here to register on the Burbank Dental Lab website. One-on-one demonstrations will be available on March 4 for qualifying clinicians.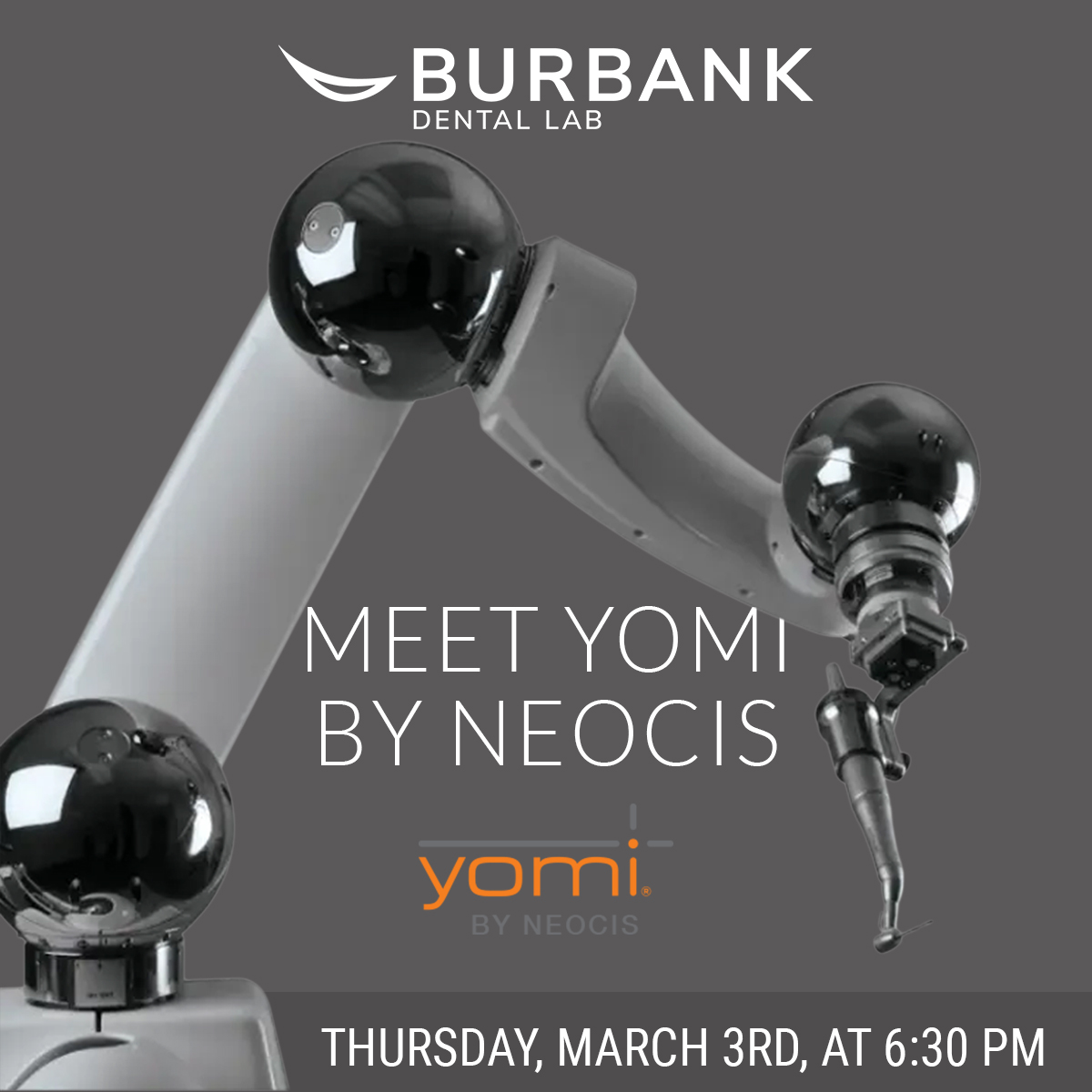 While robotic surgery is common in other medical disciplines, it is relatively new in dental implant placement. YOMI offers visual navigation as well as haptic guidance for implant treatment planning, osteotomy planning, and placement of the implant. YOMI's advanced technology and accuracy makes avoiding common implant issues—such as perforation of the maxillary sinus, injury to nerves, tissue damage, and implant failure—much easier.
As RADS becomes more common in dental offices across the country, Neocis has risen among its competitors as a company that doesn't simply introduce clinician partners to new robotics, it introduces them to the robotics that particular clinician needs.
"This is why we spend so much time with each clinician, learning the ins and outs of their business," says Edan Agashi, sales manager for Neocis. "We support our clinicians in their pathway to autonomy through clinical support, business optimization, marketing and all other facets that drive growth and differentiation."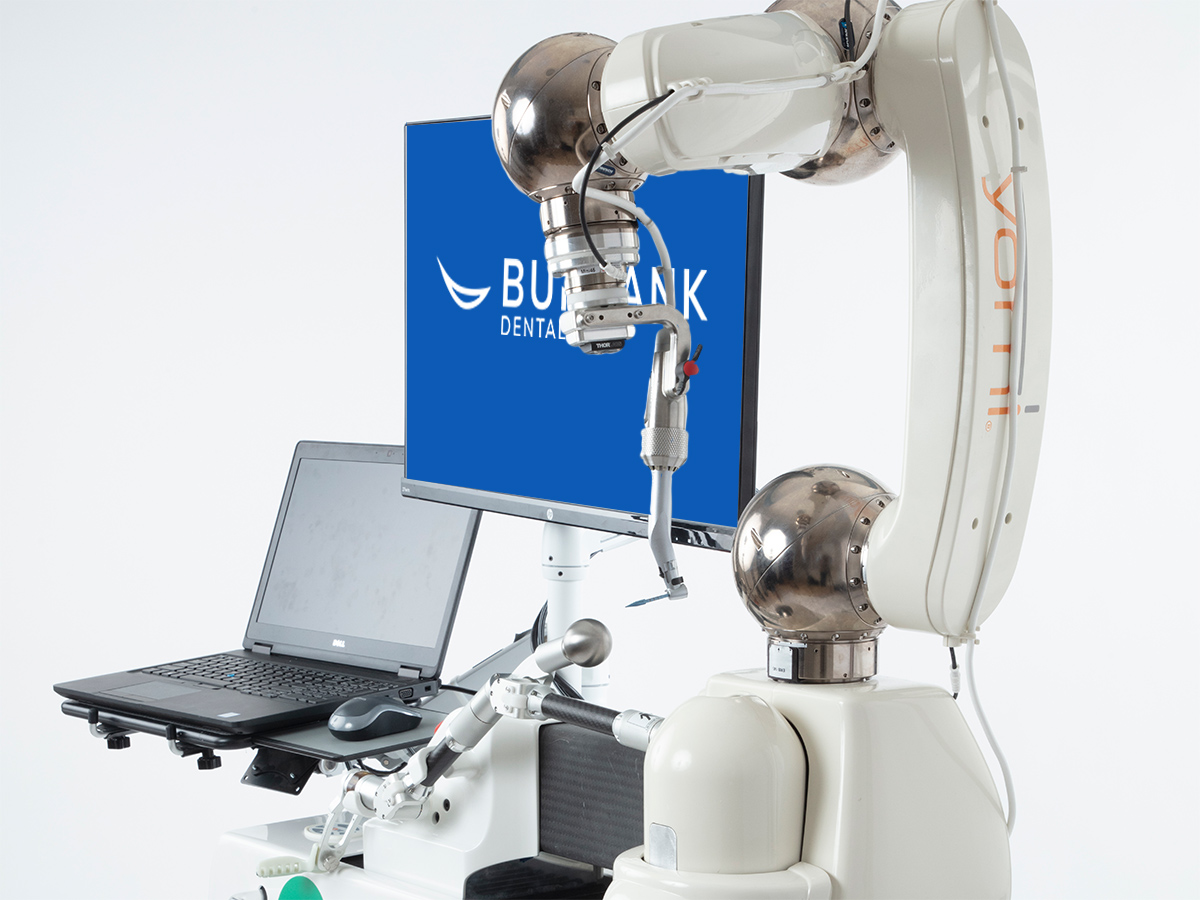 Burbank Dental Lab doesn't partner with companies it can't get behind, and it doesn't promote technology with which it hasn't had first-hand experience with. Having already worked with YOMI, Burbank Dental Lab believes this technology is important to share with their partners.
As COO Andrew Sedler says, "I believe this technology has the full potential to change the way dentistry is done. Technology like this is revolutionary to our industry. It is only a matter of time before robotic arms will be indispensable to clinicians and their practices."
To read a full review on the YOMI Dental Robotic System, visit https://burbankdental.com/advanced-technology-the-yomi-robotic-system/. To register for the demonstration on March 3 or to reserve a one-on-one demonstration for March 4, visit https://burbankdental.com/event/meet-yomi-by-neocis/.
                                                                                                                ###
About Burbank Dental Lab: 
For the last 40+ years, Burbank Dental Lab has exhibited its core value to create the highest level of customer satisfaction. Their goal is to be an indispensable part of any dental team to assist in creating the best in dental restorations
 and patient satisfaction. Their dental lab is home to some of the greatest smile restoration technology in the world, including Smiles By Design, ZIRMAX Zirconia, SMART 1, DURATEMP, IPS e.max, BiteSoft, Valplast, KeySplint, Straumann, Ivoclar, Vitallium, guided surgery appliances, hybrid restorations, implant provisionals, diagnostic wax-ups, and more. Visit their website at BurbankDental.com to learn more.
Media Contact

Company Name
Burbank Dental Lab
Contact Name
Andrew Sedler
Phone
800-336-3053
Address
2101 Floyd Street
City
Burbank
State
CA
Postal Code
91504
Country
United States
Website
https://burbankdental.com/