WINNIPEG, Canada – Academy Music, a company that inspires and educates children about the joys of playing a musical instrument, is thrilled to announce the launch of their new online music lessons sign-up platform. The new platform has been designed from the ground up to ensure that it is user-friendly and helps potential students get enrolled in the lessons of their choice with minimum disruption or hassle. 
Online Music Lessons offer many benefits compared to the more traditional in-person sessions. Lesson times can be more flexible, there is no need to factor in any travelling time, and students can learn in the comfort of their own homes. The recent pandemic meant that online music lessons became increasingly more popular, as in-person sessions were not an option due to restrictions put in place by the government. The management team of Academy Music recognized that there was a need to improve their current online booking system, particularly with the increase in demand for these services, which is why they invested in the new platform. 
"We are delighted to finally be able to announce the launch of our new online music lessons sign-up platform, which we are confident will help us grow our business further," said Shawn Coughlin. "The new system uses the latest technology and security to ensure that the process for signing up for online music lessons is straightforward and simple to navigate, regardless of the platform being used. We have already received positive feedback from some of our newest clients and look forward to welcoming many more to the service." 
The Academy of Music was founded by Shawn Coughlin in 1990. With his years of experience teaching music in a variety of settings, Shawn saw a need for in-home lessons and in September 1990, started offering in-home piano and guitar lessons. Since then, the company has grown to include voice, violin, and drum lessons! Shawn is classically trained,  having gone through the Royal Conservatory Piano program, and is well-versed in jazz and contemporary styles. He started teaching piano at the age of 16 and has never stopped. He is a former junior high and high school band teacher, and besides teaching piano, Shawn is a professional pianist, accompanist, composer, church music director, and piano tuner. For more information about the company and the various services that they provide, visit their website at https://www.academymusic.ca.
https://www.academymusic.ca/canadian-music-company-announces-the-launch-of-their-new-online-music-lessons-sign-up-platform/ 
Media Contact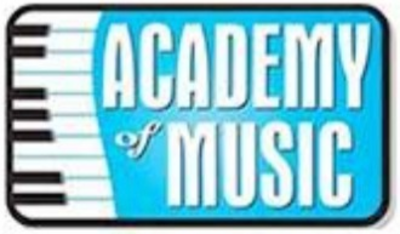 Company Name
Academy of Music
Contact Name
Shawn Coughlin
Phone
(204) 786-1704
Address
109 Greendell Ave
City
Winnipeg
State
MB
Postal Code
R2M 2R2
Country
Canada
Website
https://www.academymusic.ca/