Fort Worth, TX – Cannabidiol, or CBD, is a chemical compound from the cannabis plant family (typically extracted from hemp plants) that has become very popular for its many health benefits in both humans and animals. In recent years CBD oil has gained widespread popularity thanks to its great calming effects that can help in the treatment of depression, anxiety, epilepsy symptoms, and even opioid addiction.
CBD American Shaman of Fort Worth is a proud representative of the industry, focused on bringing wellness to its customers through an ultra-concentrated, terpene-rich CBD oil derived from high-quality, all-natural industrial hemp. This prestigious CBD dispensary in Fort Worth, TX, is famous for offering a wide range of products, elaborated to the highest quality standards with 100% Organic, Non-GMO Hemp. 
Regarding the quality of their products and their meticulous manufacturing process, the company's representative says, "We follow only the best industry standards, making our Hemp Oil the most effective and the highest quality on the market today. Our proprietary nanotechnology makes our products 9x more bioavailable than anything else on the market, making our products faster and more efficiently absorbed by the body."
CBD is available in a variety of forms and potencies to best accommodate the user's needs. Whether its customers are looking for edibles, or topical use products, CBD American Shaman of Fort Worth offers a wide variety of products such as CBD gummies, CBD tinctures, topical creams, hemp oil, body lotions, lip balms, bath bombs, sparkling tea, candies, etc. All their products are powered by their proprietary nanotechnology and lab-tested to ensure purity and potency standards. 
Moreover, CBD American Shaman of Fort Worth – Delta 8 offers a selection of CBD products for pets, including dog treats, dog food, canine and feline tinctures, water-soluble and more. CBD pet products are commonly used to help pets relieve mild discomfort, promote relaxation, manage occasional stress, and provide relief from occasional sleeplessness. In addition, it can help provide them with positive mental support, helping to improve their mood, maintain cardiovascular function, and promote joint flexibility.
CBD American Shaman of Fort Worth is part of the nationally recognized CBD American Shaman franchise, committed not only to offering a wide range of the highest quality CBD products but also to providing the most competitive prices. The company offers full accessibility through the Compassionate Care program, with the best options for those with chronic conditions, low incomes, and for veterans. Customers just need to complete an application that details their personal information and description of the chronic illness or disability with the respective proof, including recent doctor or hospital receipts, a scanned copy of a prescription, photos of the prescription bottle label, etc. 
This Fort Worth CBD dispensary is located at 1510 W Magnolia Ave, Ste 108, Fort Worth, TX, 76104. For inquiries, contact their team via phone at 817-760-0367. For more information about their wholesale options and franchise opportunities, visit their website. 
Media Contact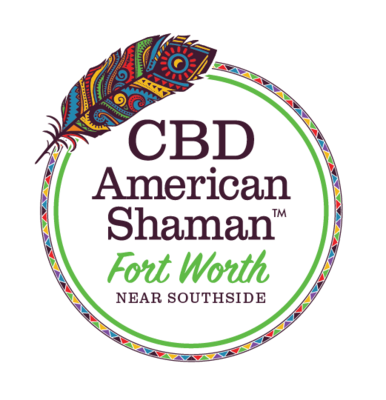 Company Name
CBD American Shaman of Fort Worth
Contact Name
Anthony Georgiev
Phone
817-760-0367
Address
1510 W Magnolia Ave, Ste 108
City
Fort Worth
State
TX
Postal Code
76104
Country
United States
Website
http://www.cbdoffortworth.com/