Chicago, IL – Chicago is well known for its cold winters and highly humid summers making homes and businesses prone to discomfort and mustiness due to the leaking of energy. Clean Air Doctors are in business to mitigate this problem by ensuring that buildings in Chicago, other areas of Illinois, and certain parts of Indiana and Wisconsin, maintain a comfortable and clean environment while also reducing energy bills. 
Clean Air Doctors is a family-owned and operated company with the capacity of handling simple and complicated insulation issues with expertise and skill. Since its inception in 2009, it has been instrumental in ensuring that homes and businesses experience clean air free from mold or other contaminants. Using extensive knowledge, unique techniques and current technology have led to the company receiving many 5star reviews, numerous testimonials, and a track record of satisfied clients. 
Clean Air Doctors comprises a team of highly qualified and experienced technicians who have mastered the art of efficient and cost-effective techniques to keep homes comfortable in extreme weather. The technicians undergo rigorous training to be equipped with the latest industry trends, client care tips, and eco-friendly products. They refer to themselves as 'doctors' because they are committed to improving the quality of clean air to make their clients healthy and comfortable.  
Clean Air Doctors has built a reputation in Chicago by providing a wide range of insulation services that save money on energy bills, lower greenhouse emissions, and reduce reliance on cooling and heating systems. They use non-corrosive and non-combustible insulation that is formaldehyde-free, fungal-free, and mold-free to preserve thermal properties. Clients who need attic insulation, wall insulation, blown-in insulation, attic ventilation, crawl space insulation, air gap sealing, insulation removal, rodent clean up, radiant barriers, batts insulation, spray foam insulation, and crawl space encapsulation, can trust Clean Air Doctors to offer a lasting solution. 
Clean Air Doctors also provides HVAC services, including air conditioner tune-ups, HVAC repair and maintenance, furnace filters, safety devices, humidifiers, hot water tanks, and more. Additionally, they offer air duct cleaning services to reduce the accumulation of indoor pollutants using house filtration systems and exhaust fan systems. 
Other than offering extensive insulation, HVAC, and air duct cleaning services, the Clean Air Doctors team writes insightful and informative articles to educate and empower their clients on all things clean air. They have articles on insulating old houses cheaply, reusing and recycling insulation, how air duct cleaning works, maintaining insulation for crawl spaces, cutting insulation, and more. 
Request a quote from Clean Air Doctors by calling 7736696139. They are located at 5318 N Clark St, Chicago, IL 60640, US. To see more of the services they offer,  click here to visit Clean Air Doctors for free. 
Media Contact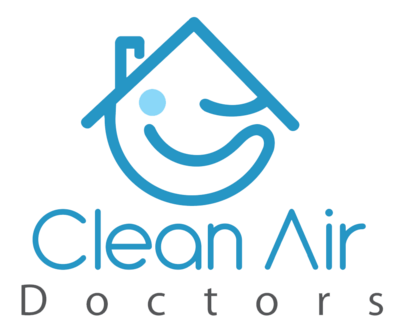 Company Name
Clean Air Doctors
Contact Name
Ofer Tsemah
Phone
773-669-6139
Address
5318 N Clark St
City
Chicago
State
IL
Country
United States
Website
https://www.cleanairdoctors.com/