Mecklenburg County, NC – Clint Miller Exterminating Inc knows that pests are disruptive, which is why the team of exterminators takes pride in providing professional and timely solutions. Since its inception over 30 years ago, the company has continued to keep individuals, families, and employees safe from pests. The team uses the latest and most advanced materials, equipment, and technology to protect the interior, exterior, and surrounding areas of properties. 
The team approaches clients with respect, compassion, and understanding during the pest eradication process. They offer one-time extermination for infestations, monthly maintenance services to keep properties safe, and full-service pest extermination services to remove unwanted pests. Their client-focused approach and comprehensive services have earned the company many 5-star reviews and positive testimonials. 
There are many ants species found in Mecklenburg County. Some cause interior/exterior damage, while others are a nuisance. Clint Miller Exterminating Inc intervenes to help property owners determine the type of ants they have on their properties and the most appropriate exterminating approach. The exterminators are trained to remove German roaches, American roaches, wood roaches, and bed bugs from hard-to-reach places in homes and offices. While fleas are common in homes with furry pets, wild animals such as birds, squirrels, and mice may deposit fleas in the yard. When this happens, the property owner needs to call an exterminator to discover the root cause of the flea infestation and treat the home to prevent future problems. 
The Charlotte pest control company takes care of many general pests such as camel crickets, spiders, millipedes, and earwigs commonly found in cities in Mecklenburg County. To protect families from contracting unnecessary illnesses, the company eliminates pantry pests that crawl, live, or lay eggs near food. They discover the type of pest and recommend custom preventive pest control plans to keep food fresh for longer. The exterminators are also trained to perform rodent control, mosquito fogging, and termite extermination. 
While Clint Miller Exterminating Inc focuses on providing pest control services, the team puts up moisture barriers to discourage mold growth or wood rot. The company's crawlspace services follow each city's building codes without compromising on a client's needs or budget. To maintain proper moisture levels in a home, the exterminators step in to offer guidance on dehumidification, moisture levels, and crawlspace/basement requirements to keep mildew, algae, or grime away. 
Additionally, the team is passionate about educating and empowering their clients, and this is why they have written insightful articles on pests. They have topics about preventing fleas, getting rid of mosquitoes, waterproofing 101, preventing mice from moving in during holidays, common fall pests, and many more. To learn more about pest control, visit their website to schedule an appointment or call (704) 436-6607. The company is located at 8655 East Franklin Street, Mount Pleasant, NC, 28124, US.
Media Contact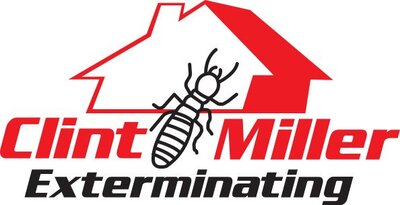 Company Name
Clint Miller Exterminating Inc
Contact Name
Clint Miller
Phone
(704) 436-6607
Address
8655 East Franklin Street
City
Mount Pleasant
State
North Carolina
Postal Code
28124
Country
United States
Website
https://cmillerext.com/