The Bronx, New York – ContractorsIn Roofing & Waterproofing is a licensed and certified company that serves commercial and residential clients, providing free estimates for all their roofing services. These estimates are designed to enlighten clients on the scope of the projects and the expected costs of materials. With this information, property owners are in a better position to choose the right roofing option for their projects.
Experienced and skilled technicians who are knowledgeable on all things roofing will provide these estimates. They also provide other roofing services, including roof repairs, replacements, and inspections.
ContractorsIn Roofing & Waterproofing was launched with the aim of offering quality and reliable services to the Bronx area while at the same time maintaining exceptional customer satisfaction. The Bronx roofing contractor has continued to do this two decades later. This has earned the company numerous positive reviews from satisfied clients.
"Our company is considered one of the most expert and efficient roofing services in NYC. Understanding the nature and condition of your roof, we provide a specific service. Ranging from new roofing to roof repair and roof replacement, our specialists excel in a wide variety of roofing services." States the company's representative regarding their roofing services.
Their roofing repair services include emergency repairs, which are offered to clients experiencing curled or cracked shingles, missing shingles, and leakages on their properties, as well as granules on gutters or ground. They offer consultations to their clients on ways on improving the performance and longevity of their roofs. Additionally, they offer roof maintenance, including gutter cleaning, tree pruning, and roof inspections.
The pros of choosing their roofing inspections include saving home and business owners in and around the Bronx area from money that would otherwise be spent on unexpected future repairs, and alerting them on the state of their roofs. Moreover, they assist clients in keeping their bargaining end on their roofing warranties. They recommend a thorough  roof inspected twice a year, preferably in spring and fall and after severe storms.
The specialists utilize their workmanship in their roof replacement in case they are damaged beyond minor repairs. In addition, they specialize in roof installations, including hot roofing, cold roofing, asphalt shingles, metal roofing, tile roofs, flat roofing, and EPDM roofing. They think through the roofing materials suitable for clients' establishments and factor their energy sufficiency.
They install waterproofing on roofs to protect homes and businesses from harsh weather conditions, such as hail, snow, ice, and sun, as well as improve roof performance and maximize their longevity. Adding to their roofing services, they also offer siding installations, repairs, and replacements to add value to properties and enhance their appeal.
Call them at (917) 224-3828 to schedule an appointment, or visit their website to learn more about their roofing services. ContractorsIn Roofing & Waterproofing is located at 3114 Wissman Ave, Bronx, New York, 10465, US.
Media Contact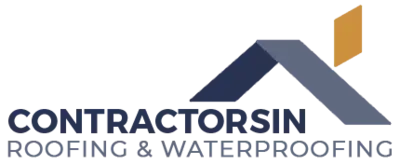 Company Name
ContractorsIn Roofing & Waterproofing
Contact Name
Tony
Phone
(917) 224-3828
Address
3114 Wissman Ave
City
Bronx
State
New York
Postal Code
10465
Country
United States
Website
https://www.roofcontractorsin.com/