San Jose, CR – Costa Rica Focus designs some of the best Costa Rica birding tours and bird photography tours for bird lovers and bird watchers. They have been organizing tours to some of the top birding destinations across Costa Rica, Central, and South America region for years. In line with the usual practice, they have announced their upcoming birding tour dubbed Quest for the Agami Heron.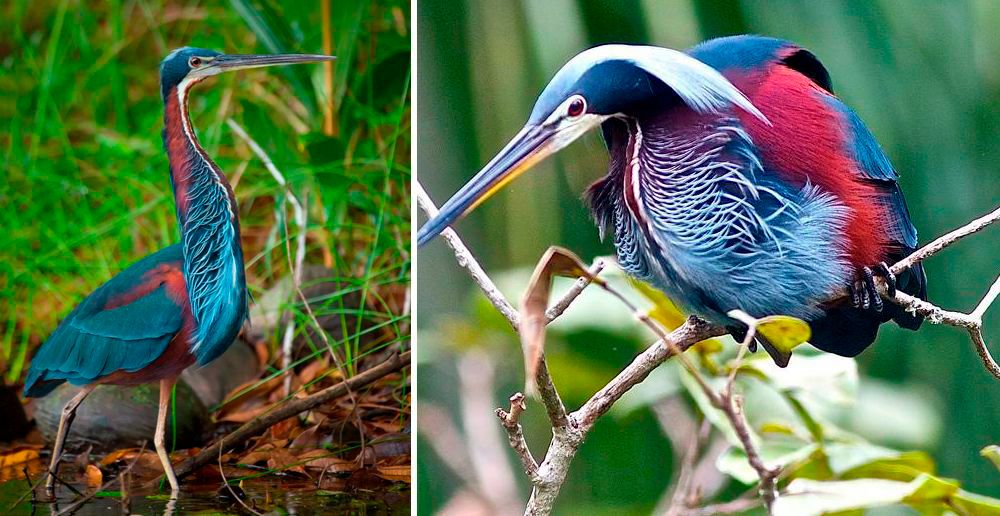 The new tour, Quest for the Agami Heron, takes participants to the only known Agami Heron nesting site in Central America. The spokesperson for the company, announcing the tour, said: "The best time to see this elusive, colorful Agami Heron is when they are nesting. They gather by the hundreds in remote areas to breed and raise their chicks. Unlike their relatives, Herons and Egrets, which are relatively easy to see, the Agami is extremely difficult to see outside the nesting sites. We are very lucky to have a large nesting site, right here in Costa Rica, the only known nesting colony in Central America." "Our special small group tour will take place in the peak of nesting season."
The entire tour, according to Costa Rica Focus, will last a total of 10 nights and 11 days, spending 3 days near the nesting site, allowing participants ample time to take in and capture the moments at this amazing place. The tour package presents bird lovers, bird watchers, and bird photography enthusiasts with the perfect opportunity to experience something unique in an off the beaten track part of Costa Rica. The company's spokesperson added that visitors will have a chance to experience a cacophony of sound and bursts of color as they watch the rare birds gather along the banks of the lagoon, laying their eggs, and tending to their chicks, all within the confines of the private reserve.

In addition to the beautiful burgundy adults, fluffy white chicks, and lush green foliage, guests can also expect to experience the Leatherback Turtle Census where they'll team up with trained biologists to count adult leatherback turtles that come from the sea. Other highlights of the tour include the San Gerardo de Dota area for highland birds, and the Turrialba valley for mid-elevation species.  The tour is not just about birds, for general nature lovers, this adventure is excellent for seeing monkeys, sloths, reptiles and amphibians. 
Interested travelers who wish to learn more about this bird watching and bird photography trip can visit the website at https://www.costaricafocus.com/birding-group-tours/agami-heron-quest/ to get started. You'll find all of the information on this package and a variety of other birding and photography packages as well as how to contact Costa Rica Focus.
Costa Rica Focus remains focused on creating wonderful experiences for bird and nature lovers. Their office is located at Calle La Chimba, Río Oro, Santa Ana San José 10904 CR, and they can be reached via phone at (888) 788-4272. Visit their website for more information.
Media Contact

Company Name
Costa Rica Focus
Contact Name
Wanda De Vries & Joan Borreli
Phone
(888) 788-4272
Address
Calle La Chimba
City
San Jose
Country
Costa Rica
Website
https://www.costaricafocus.com/