According to CDC (Centers for Disease Control and Prevention), Salmonella bacteria, the second leading cause of foodborne illness, lead to about 1.35 million infections and 420 deaths in the US every year. Antibiotics are used to kill bacteria, but antibiotic resistance, remaining a global public health concern, urges the development of new treatments.
Working with leading research groups, Creative Biolabs is proud to introduce the advanced and optimal Anti-Bacteria Biomolecular Discovery platform to global clients, powering the most comprehensive and high-quality services for the discovery of novel antibodies and peptides against Salmonella.
For antibody discovery, the scientist team has been dedicated to exploring the Salmonella targets, and has gained extensive experience in 1) flagellin-related antibody research for application of treatment and diagnostics; 2) monoclonal antibody discovery targeting lipopolysaccharide (LPS) for detection and characterization of Salmonella; 3) core and O polysaccharide-flagellin subunit (COPS-FliC) conjugate as Salmonella-specific antibody treatment.
For peptides discovery against Salmonella infection, Creative Biolabs offers á la carte or full turnkey solution covering 1) hexapeptide WRWYCR that is proved to be able to inhibit Salmonella growth and 2) cathelicidin-BF showing a potential therapeutic effect.
Apart from the aforementioned targets, Creative Biolabs also offers custom solutions on the antibody and peptide discovery targeting Salmonella based on any target required to meet every specific need of worldwide clients. 
In addition, the service package covers the discovery of antibodies and peptides targeting Haemophilus, Bacillus, Pseudomonas, Listeria, etc.
"The high-throughput AntInfect Platform has been established and ameliorated for biomolecular development against a wide range of bacteria," added by a senior scientist at Creative Biolabs, "we combine antigen-specific B lymphocytes cytometry technology, hybridoma technology with phage display technology to create the right antibody. And we also have a broad set of pre-made peptide libraries to help create the right peptide."
For more information about antibody/peptide discovery services at Creative Biolabs, please visit https://www.creative-biolabs.com/antinfect/.
About Creative Biolabs
With an unrelenting drive in bio-scientific research and industry, Creative Biolabs, as one of the leading custom service providers in antibody development and engineering, has established cutting-edge technologies and platforms and is confident to guide global customs to exploit the functional biomolecule development for infectious diseases. The service portfolio is comprised of anti-infective antibody and peptide discovery and small molecule drug discovery for a wide range of virus, bacterial, and parasite infections.
Media Contact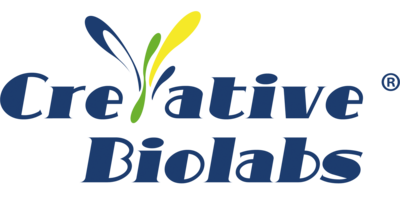 Company Name
Creative Biolabs
Contact Name
Candy Swift
Country
United States
Website
https://sars-cov-2.creative-biolabs.com/