Edmonton, AB –  Perhaps the most important aspect of a property is its exterior. Apart from boosting curb appeal, exterior finishes protect the structure of a building against outside elements like wind, rain, e.t.c. and also add insulation values to the outside walls. In Alberta, using the right exterior materials is essential to ensuring homes and businesses are protected from the harsh winter climate. Depend Exteriors have been there for over 13 years keeping homes and businesses warm by providing winter stucco protection. The company is now moving its focus to big projects like condos and commercial properties during the winter season.
Depend Exteriors specializes in Exterior Insulation and Finish Systems (EIFS) Stucco Systems. EIFS is a non-load bearing modern cladding system that is comprised of several layers that equip exterior walls with insulation and water resistance capabilities. Their EIFS stucco systems provide high-performance buildings that are;  
Energy-efficient – The materials used in designing the insulation board, foam, and glass-fiber reinforced mesh which form the components of EIFS, offer maximum energy efficiency helping clients save a substantial amount on energy bills. EIFS is 84% more efficient than commonly used claddings. 
Resource-efficient  –  EIFS stucco systems are made from lightweight materials that are cheaper and easy to repair as compared to traditional materials used for common cladding systems. 
Flexible in terms of design – EIFS stucco systems are designed to look elegant with endless design capabilities that can be customized to suit the exact needs of their clients. 
Moisture resistance – EIFS stucco systems have several built-in features that resist moisture and water damage due to the wide temperature fluctuations of the Canadian climate.
Edmonton stucco contractors offer a variety of EIFS design finishes and textures, including Crystal Finish Coat Texture and Stonetex Finish Coat Texture. The crystal finish coat texture is a gemstone-based crystal coat finish that comes in several options and has luxurious and unique looks as compared to traditional Edmonton stucco repair finishes. The stonetex finish coat texture adds an extra aesthetic element to stone or masonry work, giving any building a classic look. It comes with a few color options that include; Sand dune, Inuit sky, and Red maple.
In addition, Depend Exteriors provides skilled stonework and masonry repair services. Their highly skilled and experienced masons are specialists in all areas of stonework and masonry, and they can handle any kind of stone project for homes and businesses, regardless of the size. They also offer professional parging services, and they can create new parging or repair concrete parging cracks on an existing foundation. Parging improves aesthetics and protects foundations from weather elements like snow and ice.
Depend Exteriors is located at 8615 176 Street NW, Edmonton, AB, T5T 0M7, CA. For top-quality stucco services, contact their team by calling 7807103972. For more information regarding services offered, visit the company's website.
Media Contact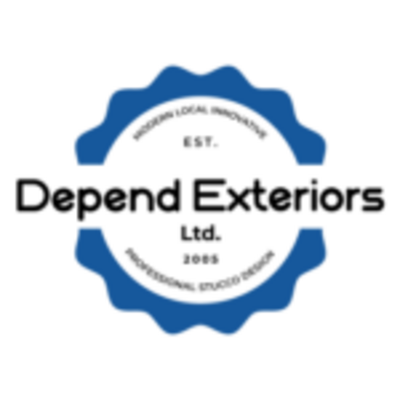 Company Name
Depend Exteriors
Contact Name
Hasan Yilmaz
Phone
7807103972
Address
8615 176 Street NW
City
Edmonton
State
AB
Postal Code
T5T 0M7
Country
Canada
Website
https://dependexteriors.com/