Zumbrota, MN – Whether it's to trap indoor pollutants, improve the function of a refrigerator, purify water, or maintain the cleanliness of a pool or spa, filters are a must-have in residential and commercial properties. However, finding a suitable filter can be a frustrating endeavor, a problem Discount Water Filters is in business to mitigate. 
Discount Water Filters is on a mission of providing easy-to-find filter products for water, air, appliances, spas, and pools that everyone can afford. Since its inception, it has served homes, businesses, universities, fortune 500 companies, government agencies, and other institutions in Minnesota and beyond. The business provides high-quality products and client-centered services, an approach that has led to it receiving many 5-star reviews, positive testimonials, and a track record of satisfied clients. 
Discount Water Filters comprises a team of professionals who are knowledgeable and experienced in filtration systems. They provide extensive insight on the most preferred filters a client should select depending on their needs, budget, and use. With the understanding that old refrigerators can cause a drop in water quality, they provide a wide selection of refrigerator air filters from top brands, including Electrolux, Frigidaire, Whirlpool, Tier1, and more, that are carbon wrapped, made with carbon-impregnated fabric, and activated carbon blocks. 
Clients who require whole house filtration systems are at liberty to choose over 100+ options from industry-leading brands, including Pentek, Aqua-Pure, Harmsco, and Viqua. They offer salt-free water softeners, whole-home solutions, water softeners, UltraViolet water filtration, whole house water filter systems, and whole house water filter replacements. These filtration systems are placed on the main water line to a home to remove sediment, dust, chlorine, pathogens, and other contaminants for clean, healthy, and great-tasting water. 
Discount Water Filters offers air conditioner filters from the industry's top manufacturers including, Armstrong, Coleman, 3M Filtrete air filters, Emerson, Five Seasons, and more. They also cater to clients who need water filters including, countertop systems, under sink systems, commercial-grade systems, household filters and accessories, incline filters, reverse osmosis water filter replacement cartridges, shower systems, and water filter pitchers and dispensers for camping, homes, offices, RVs, and water bottles. 
Additionally, Discount Water Filters provide pool and spa filters to keep Jacuzzis and swimming pools clean. With an expansive line of replacement pool filters from brands such as Pleatco and Tier1, clients can swim or relax in their Jacuzzis with confidence, knowing that they are safe from microbes and other irritants. For more convenience, Discount Water Filters provide parts and accessories such as mounting brackets, refrigerator ice makers, water test kits, pumps, motors, vacuum bags, water treatment products, sensors, flow meters, and more to keep the water clean and healthy. 
With education as one of the main values, Discount Water Filters ensures that each client is well educated and informed on their filtration system by providing well-researched and insightful filtration guides on hard water, air pollutants, and filters. 
To learn more about Discount Water Filters, call (800) 277-3458. They are located at 560 22nd St, Zumbrota, MN, 55992, US. For any inquiries about the services they provide, head to the Discount Water Filters site. 
Media Contact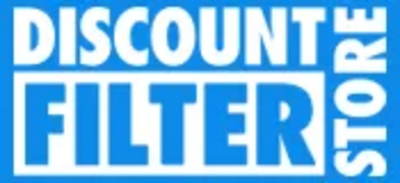 Company Name
Discount Water Filters
Contact Name
Jamin Arvig
Phone
(800) 277-3458
Address
560 22nd St
City
Zumbrota
State
MN
Postal Code
55992
Country
United States
Website
https://www.discountfilterstore.com/