Westport, CT – For Elite Finishing LLC and its crew, each painting job means taking care of every aspect of the project from start to finish, and the painters know the importance of delivering results that match customer expectations. For this reason, all paint services are carried out using the latest equipment, premium products, and qualified technicians to produce long-lasting results and a seamless finish. Elite Finishing LLC offers an extended warranty on paint quality and services.
Working under the tutelage of his step-father, business owner Glenn developed an interest in construction at an early age. He attended Housatonic Community College before transferring to the University of Connecticut, where he obtained a degree in Business Data Analytics. Along with two friends, he started Elite Finishing LLC in 1994. Since then, the company has experienced exponential growth and now owns five full-sized trucks. The growth is mainly attributed to repeat customers.
The team at Elite Finishing LLC is primarily guided by increased attention to detail and adherence to safe painting practices. Careful attention to detail is critical in achieving precision painting, and their intention on every project is to deliver a clean finish. They achieve this by covering the furniture, floors, and other surfaces in a room before beginning any paintwork. To distinguish themselves as industry leaders, they've joined the Painting Contractors Association. Their painters are insured, and they provide liability insurance cover. Elite Finishing LLC is also recognized for its use of environmentally friendly lead-free paints.
Interior painting services by Elite Finishing LLC are provided by crews with the right painting skills. Using extensive industry experience, the team is ready to help clients create a home that reflects their true personality and taste. The team uses high quality that can withstand temperature changes to produce the expected exterior painting results. Its elaborate cabinet painting service is focused on improving the essential centerpieces found in the customers' homes.
Another essential service provided by Elite Finishing LLC is commercial painting to give businesses an interior and exterior facelift. For clients on the fence about what local paint company to work with, the Elite Finishing LLC official website has an extensive online portfolio featuring detailed exterior, interior, cabinet, commercial, and wallpaper projects done by the company.
The paint company is located at 56 Church Ln, Westport, CT 06880, and can be contacted via phone at (203) 426-0283. Find more information or book an appointment at the company's website.
Media Contact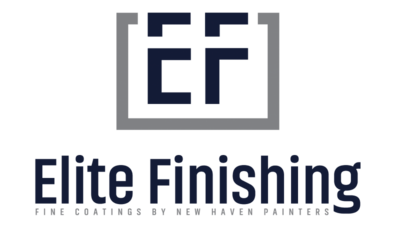 Company Name
Elite Finishing LLC
Contact Name
Glenn
Phone
203-426-0283
Address
56 Church Ln
City
Westport
State
CT
Country
United States
Website
https://elitefinishingct.com/