Clifton, NJ – Elite Work Home Improvement & Roofing Clifton has proudly unveiled its rebranding strategy, aligning with a steadfast commitment to offering reliable services to community members and valued clients. As part of its rebranding efforts, the company has introduced roofing services in Clifton into its portfolio, a strategic move aimed at empowering a greater number of homeowners and businesses with access to unparalleled roofing solutions at budget-friendly rates.
The company's integration of roofing services seamlessly enhances home improvement, fostering a comprehensive transformation that transcends aesthetics and functionality. By addressing roofing issues or pursuing upgrades, homeowners can fortify their property with enhanced protection against the elements, ensuring longevity and durability. Additionally, with the company's roofing services, clients can enjoy enhanced curb appeal, elevating the overall attractiveness of the home. Moreover, as an investment, these services elevate property value, attracting potential buyers with the assurance of a well-crafted and sustainable dwelling. 
The roofing Clifton contractors at Elite Work Home Improvement & Roofing Clifton have the experience and expertise to address all roofing needs, from roof replacements to roof repairs, maintenance, inspections, and more. They are also familiar with different roofing materials, from metal roofs to TPO roofing, asphalt shingles, tile roofs, slate roofs, EPDM roofs, and flat roofs. Community members looking to repair or replace their roofs can also contact them to discuss roof financing options.
Describing the benefits of their roof finance solution, the company's spokesperson noted that customers will enjoy low monthly payments, flexible financing options, and the ability to spread their costs over an agreed period. He also added that customers may be able to defer their upfront payment without interest or delay payments until they are financially capable of repaying the loan.
Encouraging community members to take advantage of their special roofing finance option, Ronaldo Neziraj stated they have a quick approval process that is "easy and seamless, thanks to modern technology." He continued: "You can apply for roof financing online, via a mobile app, or call in, completely eliminating paperwork. You will need to provide an electronic signature. Once you submit your information, approval notices usually arrive within minutes."
Other than their services as roofer Clifton NJ, Elite Work Home Improvement & Roofing Clifton also provides siding services, gutter services, masonry work, skylight services, painting services, interior remodeling services, deck remodeling, as well as kitchen and bathroom remodeling services.
Homeowners looking to improve the quality of their lives and comfort, those interested in boosting their property's value, as well as those looking to enjoy quality services at affordable prices can trust Elite Work Home Improvement & Roofing Clifton to deliver.
The home improvement and remodeling contractors are located at 17 Chambers Ct, Clifton, New Jersey, 07013, US. They can be reached via phone at 201-699-7959. Visit their website for more information.
Media Contact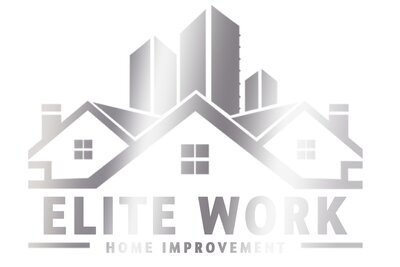 Company Name
Elite Work Home Improvement & Roofing Clifton
Contact Name
Ronaldo Neziraj
Phone
201-699-7959
Address
17 Chambers Ct
City
Clifton
State
New Jersey
Postal Code
07013
Country
United States
Website
https://eliteworkhomeimprovement.com/