Ellicott City, Maryland – eos Outdoor Services is a landscaping company that has been serving Maryland for decades. Coming up in March, the company can be found at the Maryland Home & Garden Show. The Spring 2022 Show is scheduled for March 5th-6th and March 11th-13th. This show brings together over 400 exhibitors, hundreds of experts, and thousands of ideas. Acting as three shows in one, attendees will enjoy this blend of the part home show, part garden show, and part craft fair with a little something for everyone. Prospective homeowners can also hire professional landscapers or contractors, shop for home improvements, and save on products and services that can improve their property and property value. eos Outdoor Services will be displaying their professional landscaping design services in booth #6 this year.
They have an experienced team of employees who display impeccable attention to detail with the needs of their clients at the forefront. The company is fully licensed, insured, and a certified member of the Howard County Chamber of Commerce. Being a member of Voice of Tree Care, they also offer a selection of quality tree cutting, tree removal, and tree bracing services to homes and businesses in the area. "Our landscaping contractors have years of experience with Maryland outdoor spaces and are able to offer a wider range of landscaping services, like commercial snow removal and property maintenance, residential landscaping design and hardscaping, and even stormwater management," stated one representative from eos Outdoor Services. 
The landscaper is an expert in tree services as well, providing residential and commercial tree care. They have well-trained and experienced crews and arborists that expertly handle every tree with utmost professionalism. Their services include tree removal and stump grinding, which entail felling or lifting unwanted trees and grinding the remaining stump to below ground level. They also prune and trim overgrown and unattractive trees where appropriate pruning techniques correct these anomalies. The company also offers structural support, which involves cabling and bracing for trees with long, heavy branches and those that need structural support due to sustained damage. The company inspects trees through their certified arborists. Tree inspection helps identify problems which could result in health issues for you or your tree, further damages, or potential safety risks in order to recommend an appropriate solution. 
eos Outdoor Services boast many years of experience in the landscaping industry, making it one of the go-to companies for such services all over Maryland. They provide a detailed set of design plans that not only include a number of 3D views of the finished landscape but also all of the technical aspects, including underground plumbing, irrigation, and wiring. All their landscape design projects usually begin with a thorough evaluation of the property. This is key as it enables the property owners to get the best possible recommendations for design options and plants that will work best on their property. The company also provides quality hardscape installation services. Under this service, they provide various services such as patio creations, retaining walls, walkways, grading, and drainage services, among other outdoor living area services. 
Don't miss out; find eos Outdoor Services at the Maryland Home & Garden Show in March. eos Outdoor Services is located at 13554 Triadelphia Rd, Ellicott City, Maryland, 21042, US. The company's team can be reached via phone at (410) 648-2820 for any general inquiries. Visit their website to view a portfolio of their finished projects and to learn more about eos Outdoor Services.
Media Contact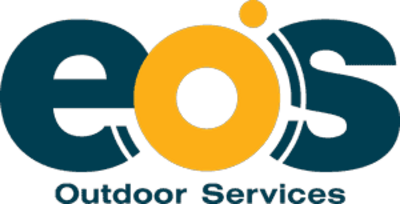 Company Name
eos Outdoor Services
Phone
(410) 648-2820
Address
13554 Triadelphia Rd
City
Ellicott City
State
Maryland
Postal Code
21042
Country
United States
Website
https://eosoutdoorservices.com/