NAPA, CA
"We've merged media, experiential marketing, food, libations, music and philanthropy into a feel-good lifestyle," says Katie Hamilton Shaffer, describing her passion project and Napa's hottest new event space: Feast It Forward. With a "slow and grow" global concept in mind, Katie has dedicated the last 9 years to building the Feast it Forward brand, opening the first flagship brick and mortar live studio + experiential showroom in downtown Napa in 2018 – The Studio by Feast it Forward. Bringing together wine lovers, families, entertainment, and Instagrammers of all ages, Feast It Forward is a one-of-a-kind experience. ​​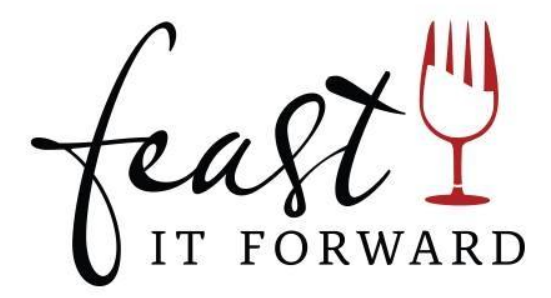 Katie first moved to Napa Valley nearly two decades ago to pursue a career in the food and wine industry. While managing events at a local winery, her mentor's daughter was diagnosed with a rare disorder, Rett Syndrome. Although she had just recently moved to the wine country, Katie saw this as an opportunity to give back and make a difference, while bringing together everything that inspired her.  An entrepreneur at heart, Katie co-founded the Erika Van Giesen Foundation, alongside an annual epicurean gala, Erika's Dream, to support it. With the funds raised, she helped establish Katie's Clinic at Children's Hospital Oakland, serving families affected by Rett throughout the Western United States. This fundraising gala was a way to incorporate all her passions; food, wine, and philanthropy, while doing what she does best: entertaining. Today those same passions culminated in bringing her lifelong dream, Feast it Forward, to life. 
"I first launched Feast.Network, our digital platform, seeking to entertain and inspire alongside master chefs, actors, tastemakers, and musicians. While the network remains web based, now we have a physical home bringing it to life." This highly visible live marketing venue in downtown Napa is a film studio and experiential showroom shifting visiting fans to consumers as everything experienced from the moment a customer walks in the door is an on-camera sponsor. "I like to say it's a Pinterest house of sorts as this living and breathing sandbox offers brands to engage visitors without market competition alongside a shop-the-look virtual Microsoft hub and a multi-winery tasting collective including B.Wise Vineyards, Layne Family Wines & Acre Wines." The Yard by Feast it Forward is Katie's latest project. The scene is set with a large stage, Heavenly Greens artificial grass grounds, picnic tables, lawn games and post lounges. This outdoor event and music venue offers two-story IPME shipping containers for brand activations, Instagram-able moments, food trucks, pop-up retail vendors, art installations, and a stage for entertainment. Think of it as a "year-round festival-like experience."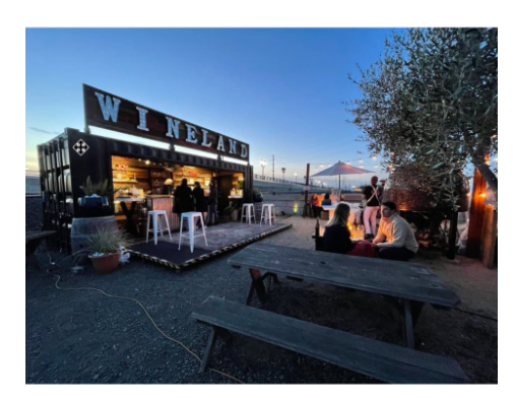 Feast It Forward is all about community and giving back to worthy causes. The company is rooted in philanthropy, receiving plenty of recognition over the years for its work. In 2019 Feast Network received the award for "Outstanding Vision". In August 2020, Katie personally received the coveted award "Top 20 Emerging Leaders in Food & Agriculture" and she also most recently received "Top 30 Inspiring Women To Look Out For in 2022" from Disruptors Magazine. The key to their explosive success is true authenticity. "Keeping our values at the forefront and knowing what brands are best aligned with us, never losing sight of our mission, and remaining true to our roots is what has brought us here today."
To experience Feast It Forward, visit https://feastitforward.com/ to learn more about their network shows, events and tastings.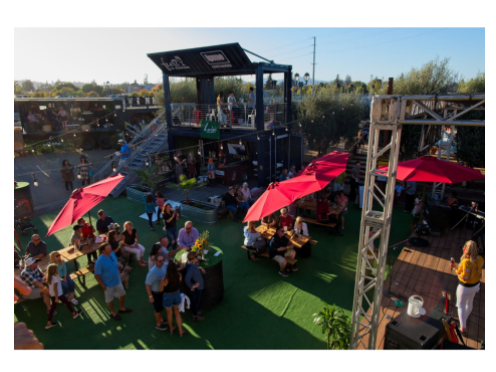 Company Name: Feast It Forward
Contact Person: Katie Hamilton Shaffer
Address: 1031 MCKINSTRY STREET, NAPA, CA 94559
Phone Number: (707) 819-2403
Website Links:
https://feastitforward.com/
Media Contact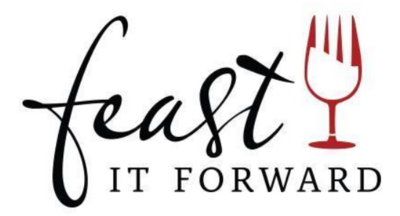 Company Name
Feast It Forward
Contact Name
Katie Hamilton Shaffer
Phone
(707) 819-2403
Address
1031 MCKINSTRY STREET, NAPA, CA 94559
Country
United States
Website
https://feastitforward.com/