The global financial landscape is rapidly evolving, and there are exciting things happening in Central and Eastern Europe, including INFINTECH 2023 – an international fintech conference set to take place on October 12 and 13 in the superyacht marina of Porto Montenegro. With a focus on topics such as Digital Banking, Open Banking, Customer Experience, AI in Finance, and New Business Models and Ecosystems in Banking, this event promises to be an unparalleled opportunity for industry leaders, pioneers, and visionaries to come together and shape the future of finance.
INFINTECH 2023 boasts a stellar lineup of esteemed speakers and thought leaders from all corners of the financial and technological sectors. The new fintech event is organized by Logate, a software empowerment company and powered by Mastercard, a global technology company in the payments industry. The two companies are making the digital economy more accessible and more inclusive, enabling banks and fintechs to build customer-centric products and services. 
Montenegro, among other Balkan countries, is in the early stages of implementing open banking and digital transformation projects. Over the span of two days, participants will embark on an exploration of the most pressing challenges and opportunities confronting the financial sector in 2023 and beyond. This event represents a great networking opportunity for those wanting to meet bankers from the CEE region, as well as other key influential figures in the fintech industry.
Those attending the conference will be afforded the unique opportunity to engage with established experts in the field of fintech, alongside up-and-coming notables who are pioneering new trajectories within this dynamic industry.
Conference Highlights:
• Digital Banking: Unveiling the revelations of how financial institutions are harnessing digital technologies to redefine their offerings and enhance operational efficiency.
• Open Banking: Uncovering the potential of open banking and its transformative influence on financial ecosystems, fostering collaboration and empowering patrons.
• Customer Experience: Exploring innovations at the forefront of strategies aimed at delivering seamless, personalized, and gratifying customer experiences in the digital world. 
• AI in Finance: Examining the profound applications of artificial intelligence and machine learning in financial services, spanning from fraud detection to predictive analytics.
• New Business Models and Ecosystems in Banking: Attaining the understanding of the emergence of inventive business models and ecosystems and their pivotal role in shaping the trajectory of banking.
The venue for the conference will be the Dom Vojske Conference Center, a site that exudes an ambiance of inspiration and distinction for all attendees. With its world-renowned amenities and inspiring vistas of the Adriatic Sea, Porto Montenegro provides the perfect canvas for this distinguished event.
Furthermore, the conference will include numerous networking opportunities, interactive panel discussions, and an exhibition area featuring fintech solutions. Attendees will be presented with abundant occasions to connect, collaborate, and foster partnerships with key stakeholders within the financial industry.
This event will gather regulators, bankers, IT company executives, financial experts, entrepreneurs, investors, and decision-makers from around the CEE region, representing a diverse cross-section of the fintech ecosystem. Those present will have the opportunity to acquire invaluable insights, establish meaningful connections, and leave equipped with actionable strategies to proficiently navigate the evolving financial landscape.
Registration for INFINTECH 2023 has now been initiated. To secure presence at this esteemed event and partake in the evolution of finance, visit the official conference website https://infintech.me/ 
Partake in INFINTECH 2023 and become an integral part of the fintech revolution. Collectively, the vanguard of the finance realm will be redefined, thereby shaping a more promising future for both the industry and the global community.
Media Contact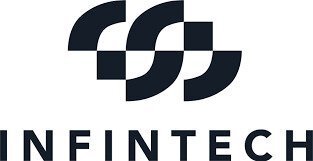 Company Name
Logate
Contact Name
Jovan Radnic
Phone
382 68 720 897
Country
Montenegro
Website
https://infintech.me/