Hashimoto thyroiditis, or chronic autoimmune thyroiditis, has been known as the most prevalent immune system disease worldwide, but, until now, it remains a lifelong disorder with no cure. Therefore, research on it has been in full swing, and among the various research directions, the study of autoantibodies stands out.
"It has been found that this disease is always combined with the rise of some autoantibodies, which could be markers for thyroiditis diagnosis and therapeutics development, and might provide a solution to worldwide patients," introduced by a scientist from Creative Biolabs.
To facilitate and advance the study of pathogenesis and the research of thyroiditis diseases, Creative Biolabs offers comprehensive natural autoantibody (NAA) detection and analysis services with advanced platforms and tailored solutions, covering potential NAA targets in thyroiditis such as anti-TPO antibodies, anti-TSH receptor, anti-Thyroglobulin, and anti-Na+/I− symporter.
· NAA Services for Anti-TPO Antibodies
Thyroid peroxidase (TPO) contributes to thyroid hormone synthesis, while anti-TPO antibodies can be an indication for treatment in patients with early/ compensated hypothyroidism. Creative Biolabs provides anti-TPO antibody-targeted services including detection, profiling, affinity measurement, epitope mapping, and paratope mapping. 
· NAA Services for Anti-TSHR
With a team of scientists who are proficient in NAA detection and analysis, Creative Biolabs provides custom services against novel biomarkers thyroid-stimulating hormone receptor antibody (TSHR antibody, TSHR-Ab) for diagnostic and management purposes.
· NAA Services for Anti-thyroglobulin Antibody
Supported by NAA engineering techniques, Creative Biolabs offers tailored experimental design that can provide high-quality services for thyroglobulin (Tg) biomarker on thyroiditis diagnostic. The expert team, using cutting-edge immunometric assays with high accuracy and specificity, ensures a high sensitivity potential to detect the traces of TgAb.
· NAA Services for Anti-Na+/I- Symporter Antibody
New to the arsenal of services at Creative Biolabs for thyroiditis research are the thyroidal iodide transporters Na+/I- symporter (NIS), which have been identified as novel antigens in autoimmune thyroid diseases. Creative Biolabs is capable of offering a wide range of customized research and analysis services for NIS autoantigen tailored to the unique needs of worldwide clients.
Besides, related NAA detection kits, such as human TPO autoantibody (IgG) ELISA kit, human Tg autoantibody (IgG) ELISA kit, are also available for screening for potential drug candidates, and evaluating biopharmaceutical production processes (for research use only).
Check Creative Biolabs' official website to learn more about the NAA services and products: https://www.creative-biolabs.com/natural-autoantibody/.
About Creative Biolabs
With an unrelenting drive in bio-science research and industry, Creative Biolabs has successfully developed a new range of natural autoantibody (NAA) platforms to provide fast and convenient NAA services, covering NAA detection, NAA profiling, NAA affinity measurement, and NAA epitope/paratope mapping. A portfolio of premade or custom NAA products is also available.
Media Contact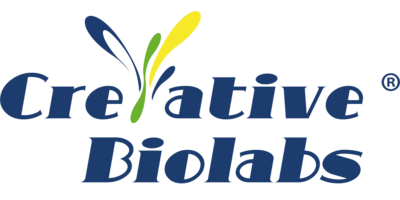 Company Name
Creative Biolabs
Contact Name
Candy Swift
State
New York
Country
United States
Website
https://www.creative-biolabs.com/natural-autoantibody/