Gainesville, FL: Gator Greenbacks – Print Advertising Solutions offers marketing services in Florida. Since 1989, the magazine has worked with local business owners and national brands to reach more clients through its mailing system. Besides having a reputation in print advertising, the entity is home to a passionate and experienced team. 
In the Gator Greenbacks – Print Advertising Solutions' tradition of assisting local businesses reach more clients, the company is offering direct mail marketing as one of the flagship services in Gainesville. Even with the dynamics in advertising, the Direct Mailer has redefined the art of reaching potential clients through marketing. For example, the team researches to develop an air-tight marketing approach. Also, the entity helps businesses to tailor-make their messaging for maximum impact. The add-ons on the direct market targeting make it an ideal partner when getting the word out regarding the services and items sold by the company. 
Gator Greenbacks – Print Advertising Solutions – Direct Mail Marketing also helps fill in the gaps often left by other forms of advertising such as websites and social media. Unlike the newer avenues of reaching clients, its print advertising is highly targeted, making it possible to create a credible brand free of fluff. So, when the potential client gets the direct mail, they will more likely go through it without disruptions often associated with internet marketing. Besides raising the conversion rate, the company's curated direct marketing helps create a trustable brand as the information is precise and punchy. 
The magazine's approach to marketing makes it easier to audit the results. Unlike internet-based marketing, it is easy to quantify the success of a marketing campaign as it sends direct mails to potential clients based on the advertiser's products or services. Targeting a potential market makes it easier for the business and brands to review the results and evaluate whether the marketing works. Also, based on the information provided by Gator Greenbacks – Print Advertising Solutions regarding mail advertising, clients can quickly rectify any of the challenges in their messaging, saving them time and money. 
For more than three decades, the magazine has created a reputable brand through mailing. Any brand using its existing mailing avenues to reach clients is assured of a higher conversion to the ads and trust from the targeted audience. Whether the business owner decides to use banners, business cards, or pamphlets to reach potential clients, the reception is more likely to be positive, raising the chances of conversion. If it is the first time the client is trying direct mail advertising, talking to the team is a better place to start as it is experienced on what is more likely to work. 
 Interested clients can call Gator Greenbacks – Print Advertising Solutions at 352-448-1621 regarding mail advertising and related services. The magazine's offices are at 5127 NW 39th Ave, Gainesville, FL, 32606. Check the website for more information.
Media Contact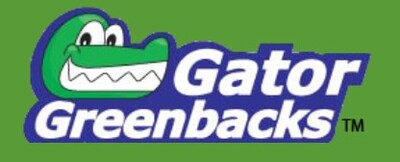 Company Name
Gator Greenbacks – Print Advertising Solutions
Phone
352-448-1621
Address
5127 NW 39th Ave
City
Gainesville
State
FL
Country
United States
Website
https://gatorgreenbacks.com/