Dartmouth, NS – People who have too many high-interest debts face difficulties in making headway on their financial goals, and they might feel like they are stuck in a never-ending cycle of debt that is only going to get worse over time. Consolidating their debt could be the solution they have been looking for. Halifax Debt Freedom can help them find the best debt consolidation and relief plans that suit their needs and start getting their finances back on track. The experts combine a solid debt restructuring plan, immediate credit score & rate building, and education to get their clients out of debt by making them wiser and financially solid. 
Halifax Debt Freedom offers focused and strategic debt consolidation programs. These programs take the consumers' multiple debts and reduce them to a single monthly payment. Their affordable monthly payment plans deal with debt consolidation through; reasonable finance options like consumer proposals, comprehensive budgeting programs, or through filing for bankruptcy. The goal of their programs is to get customers a single payment that is both affordable and significantly less than what they were paying. Moreover, their debt relief experts are dedicated to helping their customers obtain the lowest possible debt repayment and ensure that they never have to struggle financially again.
In addition to providing debt consolidation, Halifax Debt Freedom is experienced in debt relief planning. Their debt relief experts review the current financial situation of a consumer and provide a personalized plan that not only deals with the short-term needs of their debt but also fits their long-term financial goals. They are committed to getting them affordable payment plans that will help protect their mortgage and assets.
Halifax Debt Freedom is powered by a Licensed Insolvency Trustee that is regulated by the Federal Government. The company works with consumers to determine whether bankruptcy is the best option for them based on the reasons behind their financial situations. If they have a very high debt load or they are on a fixed, long-term income and have little need for credit in the future, then bankruptcy may be the best option. However, filing for bankruptcy can be a very scary thing that should not be taken lightly.
Halifax Debt Freedom is also a great option for people who want to re-establish their credit scores and ratings. They help consumers understand their credit scores, credit ratings, and credit reports. They also educate them on the importance of maintaining a strong credit profile and how to effectively manage credit in order to stay out of debt. Additionally, they offer their customers phone, video, and in-person appointments.
Halifax Debt Freedom is located at 50 Eileen Stubbs Ave, Unit 130, Dartmouth, NS, B3B0M7, CA. To get a free no-obligation consultation, contact their team by calling (902) 707-4826 or fill out a web form on the company's website. 
Media Contact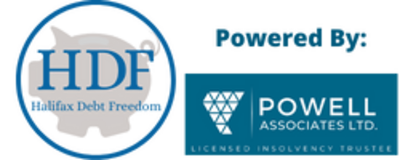 Company Name
Halifax Debt Freedom
Contact Name
David Moffatt
Phone
(902) 707-4826
Address
50 Eileen Stubbs Ave, Unit 130
City
Dartmouth
State
NS
Postal Code
B3B0M7
Country
Canada
Website
https://www.halifaxdebtfreedom.ca/