Healthy Home Environmental Services Mold Inspection Experts
Orlando, FL – Healthy Home Environmental Services is working to create safe environments by curbing the threats posed by visible and invisible elements present in the air, water, and other areas of indoor spaces. Their licensed and insured mold professionals conduct mold inspection and testing services, starting by looking for visible mold growth, musty smell, recent water damage, and unexplained health complications. Testing samples are collected by swabbing the surfaces to confirm the existence or absence of mold.
Healthy Home Environmental Services began operations in 2006 and has maintained its position as a trusted leak detection, mold testing, indoor air quality testing, and water testing center. They have adopted a disciplined, multi strategic approach to service delivery. The family-owned business targets commercial and residential properties in Orlando and adjacent areas. Healthy Home Environmental Services is co-owned by Sally Aikin and Dana Aikin.
Healthy Home Environmental Services Testing and Recommendations
Healthy Home Environmental Services performs wide-ranging testing services covering lead, legionella, well water, methamphetamine, mold, and fire/smoke pre and post-testing. The Orlando-based mold inspection and testing company has partnered with several organizations in the US to expedite testing and boost service delivery, including ProLab, Realtime Laboratories, and the Environmental Solutions Association (EESA).
Their environmental consultants are trusted to provide detailed and accurate mold inspection testing, allergen testing, volatile organic compound (VOC) testing, and water testing, and more. When carrying out mold and bacteria testing services, the licensed Healthy Home Environmental Services mold inspection team provides detailed recommendations to clear out the mold and prevent future occurrence. The residential and commercial clients working with the company enjoy many benefits that include next-day laboratory results, quick turnaround time, and immediate remediation services.
Indoor air quality inspection is an essential component of the work conducted by the environmental services firm. The service is vital because toxic chemicals in the indoor air, home, and other environments can cause health complications and diseases like allergies and even cancer. Healthy Home Environmental Services' indoor air quality control experts are trained to perform pre and post-clearance testing for commercial properties, homes and cars suspected to contain methamphetamine. The team also performs common particle identification (CPID) to identify the presence of common indoor contaminants.
Contact Healthy Home Environmental Services
Healthy Home Environmental Services is located at 14432 Conifer Drive, Orlando, FL 32832, and can be contacted via phone at (407) 273-9387. Learn more about Healthy Home Environmental Services professional mold testing services at their website.
Media Contact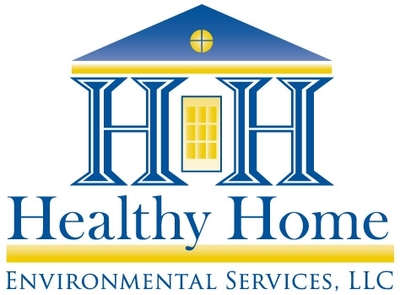 Company Name
Healthy Home Environmental Services
Contact Name
Sally Aikin, Dana Aikin
Phone
(407) 273-9387
Address
14432 Conifer Dr
City
Orlando
State
FL
Country
United States
Website
https://1healthyhome.com/