Napa, CA – Crown Remodeling & Design performs all levels of construction and remodeling. Their complete service listing includes carpentry, bathroom remodeling, damage restoration, electrical panel installation, concrete masonry, kitchen remodeling, decks, and railing. Other services featured are flooring, general contracting, light installation, room additions, wiring installation, and home building and painting. Crown Remodeling & Design has a comprehensive portfolio showcasing cutting-edge kitchen countertops, cabinetry, and flooring styles and design for clients keen on carrying out kitchen remodeling.
Crown Remodeling & Design has been operating for over two decades providing premier customer satisfaction as their main selling proposition. The company holds a general contractor license, which permits them to conduct various services, from medium multi-family construction and retail renovation to kitchen and bathroom remodels, among other services. For inquiries and up-to-date company news, Geoffrey Lyle is the contact person.
The pros of choosing Crown Remodeling & Design are access to home-licensed remodeling contractors, on-time completion, and excellent services. The licensed contractors are always keen to deliver unparalleled craftsmanship in every project undertaking. Their capacity to deliver projects on time is a huge plus for clients working with tight deadlines. Crown Remodeling & Design engineers and architects have extensive industry knowledge and strictly use quality materials and advanced equipment to deliver quality services.
For kitchen remodeling services, the Napa kitchen remodeling company offers an innovative 7-day completion guarantee. The service is affordable and focused on transforming freshly remodeled kitchens or baths. It covers all the crucial areas, from cabinetry and flooring to electrical services. The full-service contractor provides a free quote to give clients a glimpse of the scope of service and overall cost. Crown Remodeling & Design accepts the following payment methods: Check, Venmo, Cash, PayPal, and Credit Card.
Crown Remodeling & Design experienced professionals always work to get things done right to the clients' satisfaction. The team includes experienced engineers and architects with impressive success stories and high approvals. They enjoy meeting every new client and working with them to realize every project proposal. Satisfied clients are happy about many things, including clean and professional staff, quality workmanship, and superior attention to detail.
Crown Remodeling & Design is located at 2438b Trower Avenue, Napa, CA 94558. Their phone number is (707) 815-7493. Clients are also free to check the https://crownremodeling.co/ website to learn more about their services and other offerings. The team always maintains open lines of communications and is keen to keep clients fully updated with ongoing projects. The top-ranked general contractor serves Napa Valley, Sonoma County, and the sprawling Bay Area.
Media Contact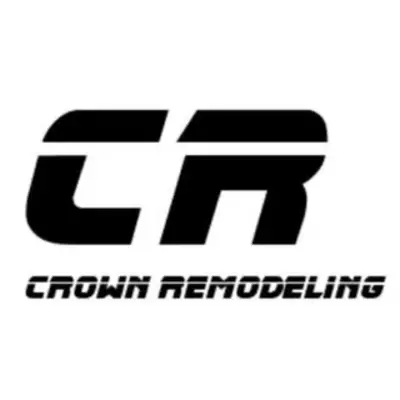 Company Name
Crown Remodeling & Design
Contact Name
Geoffrey Lyle
Phone
(707) 815-7493
Address
2438b Trower Ave
City
Napa
State
CA
Country
United States
Website
https://crownremodeling.co/