Oceanside, CA: Inner World Smoke Shop Vape Shop is celebrating 39 years of selling smoke and vape hardware. Since the late 1960s, the shop has consistently expanded its inventory to give clients new experiences and update them on new trends. In addition to the expanding inventory, smoke shop Oceanside sells products from brands synonymous with quality smoke and vape hardware, such as Nes, AFM, Antho, Diamond Glass, Illadelph. Whether it is the client's first time at the store or not, the staff is available to assist them, especially if they are interested in trying out new products.
Inner World Smoke Shop Vape Shop sells a wide range of accessories from renowned brands — such as Enuff and IDAB — to clients interested in premium products. Its headies' collection, for example, is diverse with premium units such as IDAB black label clear bottle, IDAB seed of life label clear bottle, and Enuff glass standing dyno terps. For clients interested in quality but affordable options, the store has unique headies such as IDAB spiral wag bottle, Enuff glass jammer mystic, and IDAB rasta label clear bottle. In addition to the store having different headies from different brands, they come at different prices, giving the client a chance to find their ideal unit.
The vape shop Oceanside also has a wide range of electronics for clients interested in unique and new vaping products. Puffco plus vision, Puffco plus (silver bullet), G pen Elite are some options for clients looking for high quality but affordable hardware. For clients interested in premium electronics, the store has a unique collection with units such as the original Puffco, the Puffco peak pro, Micro Peli nail 1030, Storz and Bickel volcano hybrid, and Storz and Bickel volcano classic. Besides, the store has a collection of glass units with different prices, sizes, and clear filters. Some of the options available are CAG matrix Perc rigs (with exciting colors such as blue, neon blue, and pink accents), CAG pineapple rigs, and CAG ball rig slime lip.
The store also sells high-quality mood mats to its clients to protect their tables and give their home a character through the selected options such as the autographed Ethan Windy x. Other alternatives include Visual Fiber x, Vincent Gordan x, Legacy glassworks x, Positive creation x, and Sour glass x. It also has merchandise with a unique collection of shirts such as Led Zeppelin Zosa, Dark Thorne old star, Bathory blood fire death, and Pantera 101 proof.
Inner World Smoke Shop Vape Shop is located at 211 N Coast Hwy, Oceanside, CA, 92054, US. Clients interested in smoke and vape hardware can contact the shop at (760) 722-3711. Visit the website for more information. 
Media Contact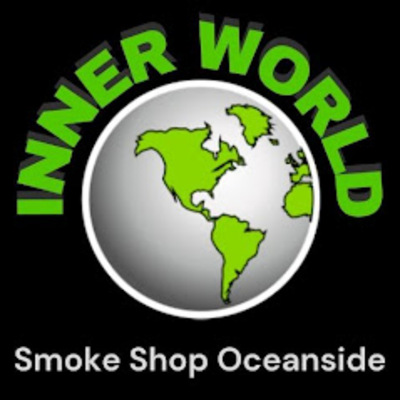 Company Name
Inner World Smoke Shop Vape Shop
Contact Name
Hanny Thomas
Phone
(760) 722-3711
Address
211 N Coast Hwy
City
Oceanside
State
CA
Postal Code
92054
Country
United States
Website
https://shopinnerworld.com/