Barrie, Ontario – Insight Pest Solutions is delighted to announce its strategic expansion of services into the broader Ontario area. This move reinforces the company's commitment to providing trusted and reliable pest control solutions to a wider customer base, ensuring homes and businesses across Ontario remain pest-free.
With an impeccable track record in Barrie, Insight Pest Solutions has gained a reputation for its exceptional customer service and effective pest management solutions. The company's highly trained and experienced technicians employ industry-leading techniques and utilize the latest technology to deliver comprehensive and tailored pest control services.
Expanding its service area across Ontario will allow Insight Pest Solutions to extend its exceptional services to a larger demographic, ensuring that residents and businesses throughout the region can benefit from the same level of expertise and dedication to customer satisfaction.
Insight Pest Solutions' expansion into Ontario comes at a time when the need for reliable pest control services has never been more crucial. The rise in urbanization and changing climate patterns has resulted in an increased prevalence of pests, posing significant health risks and property damage. By expanding its operations, Insight Pest Solutions aims to address these challenges and provide effective pest management solutions that meet each client's unique needs.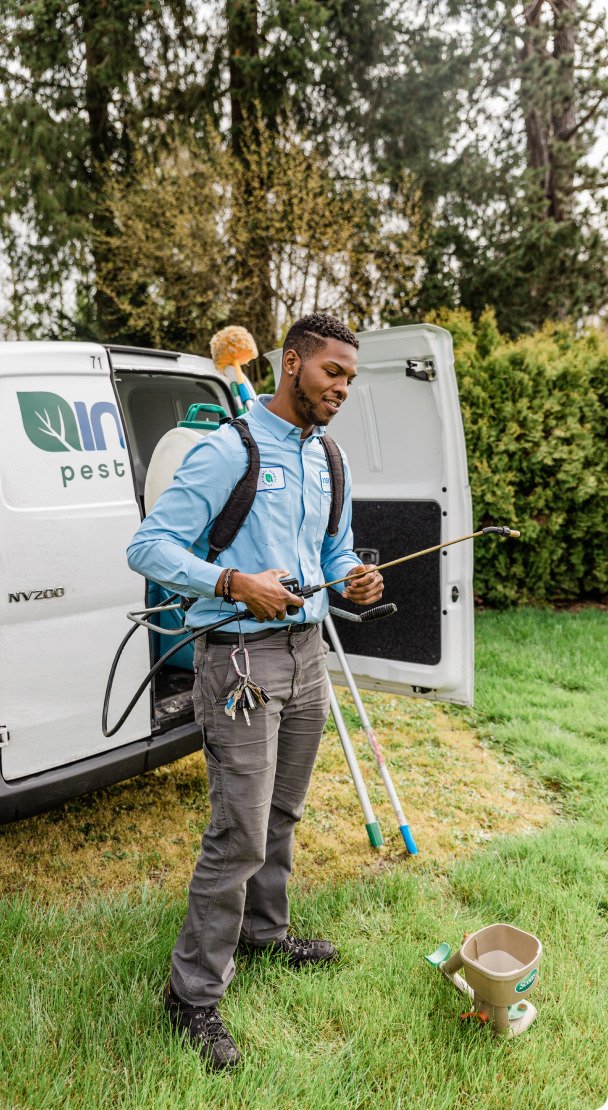 Insight Pest Solutions' highly trained technicians utilize advanced techniques and eco-friendly products to safeguard homes and businesses against a wide range of pests, including but not limited to ants, spiders, rodents, and termites. With their extensive knowledge of pest behavior and infestation patterns, the team is equipped to identify and eliminate pest problems efficiently, ensuring minimal disruption to clients' daily routines.
By implementing quarterly visits, Insight Pest Solutions ensures that properties receive regular inspections and treatments. This proactive approach allows them to detect early signs of infestations and take immediate action, preventing the situation from escalating and causing further damage. The interior treatment services target the most vulnerable areas within a property, effectively eliminating pests and fortifying common entry points to prevent future intrusions.
As they expand, Insight Pest Solutions is still committed to prioritizing the safety and well-being of its customers. The company strictly adheres to industry regulations and employs eco-friendly pest control products and techniques that minimize environmental impact while effectively managing pest populations. Clients can trust that Insight Pest Solutions' procedures are not only highly effective but also safe for their families, pets, and the surrounding ecosystem.
In a review, a client praised the company saying, "Every interaction with Insight has been friendly, professional, and well-informed! And their service has delivered on every promise made."
This company provides effective, timely, and personalized pest control solutions to homeowners across Canada. With a team of highly skilled technicians and innovative techniques, Insight Pest Solutions has earned a reputation for excellence in the industry.
For more information about pest control services in Barrie, visit the company's website, insightpestcanada.com/locations/barrie/, or contact the office at (855) 489-3640. Insight Pest Solutions is located at 1148 Snow Valley Rd, Minesing, ON, L0L 1Y3, CA.
Media Contact

Company Name
Insight Pest Solutions
Contact Name
Brendan Quinlan
Phone
(855) 489-3640
Address
1148 Snow Valley Rd
City
Minesing
State
ON
Postal Code
L0L 1Y3
Country
Canada
Website
https://insightpestcanada.com/locations/barrie/