China – IUV has been named the leading Chinese manufacturer of UV curing lights for printing and coating purposes. The company has over 15 years of industry experience and several high-quality products that improve printing and coating outcomes. Having been in business for years, IUV has expanded its capacity, covering a 2,500-square-meter workshop space dedicated to the development and production of UV solutions.
IUV's products are known to meet the highest quality standards of engineering, durability, and performance. The company also has an excellent reputation for producing excellent UV products perfect for all label printing markets. By leveraging its years of experience and resources, IUV has further advanced its UV curing techniques, making it the ideal partner for famous printer brands worldwide.
Describing their product and product quality, the website of IUV UV curing systems reads: "Our LED UV curing systems are renowned for their rugged construction, effective designs, and energy-efficient operation. IUV's patented automatic width measurement system can promote customers' printing machines to work faster and save more. We are committed to becoming the best UV curing solution provider around the world. Our focus on long-term support and customer care ensures IUV curing systems run efficiently throughout the life of the printing machines to which they are installed."
With over 50,000 IUV curing system equipment, IUV is happy to remain the go-to brand for many of its customers across over 20 countries. Open to more partnership opportunities worldwide, IUV offers an array of products to meet specific client needs. The UV Led Curing system offered by the company is perfect for a wide range of uses, including flexo printing, intermittent offset printing, sheet-fed offset printing, satellite printing, pre-curing, and high-speed inkjet.
IUV also offers its Mercury curing system, a long-established and distinct curing source available in different types based on power level, length of the lamp, and form factors. The company offers different mercury curing systems, including flexo mercury, intermittent label offset mercury and satellite label mercury. 
Partners in need of UV LED and Mercury exchanging curing systems can also browse the company's product category on its website to learn more about the available solutions. The IUV product catalog also includes UV retrofits and other products designed to cater to the needs of printing and coating companies.
IUV provides 24-hour after-sales technical support to its clients and offers spare parts for all IUV curing systems. Customers can get in touch with them via the company website to learn more about the different products and arrange purchase and shipping instructions.
Media Contact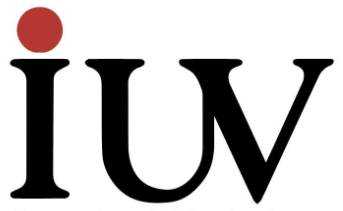 Company Name
Guangdong Ruixin Electronic Technology Co., LTD.
Contact Name
Kendall Li
Country
China
Website
https://www.goodiuv.com/