New York, NY – J & D Oriental Rug Co. is a third-generation family-owned antique rug company that offers different kinds of antique and vintage decorative rugs & carpets. It is a high-end store with an inventory that includes over 6,000 handmade decorative pillows. The company scours across the world while shopping for the best items, making it one of the leading providers of quality rugs and pillows in New York and across the US. This business has managed to stay active since 1978 due to the wide range of unique products and their unrivalled customer service.
J & D Oriental Rug Co. offers antique and vintage decorative rugs & carpets to the residents of New York and beyond. The company is recognized and respected as one of the leading sources of vintage decorative carpets of different sizes and shapes. Some rugs and carpets are oversized, area, runners, room-sized, and even odd-shaped, enabling them to meet different clients' needs and preferences. Their products are catered to private homeowners, interior designers/decorators, and even collectors. 
Their high-end showroom prioritizes clients' interests by ensuring their needs get fulfilled as quickly as possible. As an incentive to customers, J & D Oriental Rug Co. offers rugs on short-term approval for new clients or customers, while current clients, or those who form part of the trade, get a 20% discount. These carpets and mats are of good quality and provide the utmost comfort during cold weather. They are made of cotton, wool, and silk, mainly used to produce authentic Persian carpets. 
This company is ideal for those looking for New York Oriental Rugs, pillows, and antique carpets from across the world. Each of their pillows comes with a poly-fill insert and a zipper closure, and they are primarily made of cotton. Like rugs and carpets, these pillows are visually appealing and come in bright colors and intricate designs and patterns.
J & D Oriental Rug Co. offers top-of-the-line restoration services for those clients with antique or vintage rugs. Through its knowledgeable employees, the company specializes in restoring damaged rugs, whether it is a minor fix or if their condition requires a heavy restoration. In line with this service, the company is buying used rugs and carpets, which they later clean and restore to their former condition through its restoration department. 
For clients who might want the rugs for a short while, the J & D Oriental Rug Co. offers rental rug services available at an affordable price.  It also provides professional cleaning services. They offer advice or recommendation to clients on how, when, and from whom to seek cleaning services for its products.
Visit J & D Oriental Rug Co. – New York Persian Rugs for vintage decorative rugs and carpets at 838 6th Avenue 3rd Floor, New York, NY 10001. To set an appointment, contact their team by calling (212)695-0880. For additional information regarding their services, visit their website.
Media Contact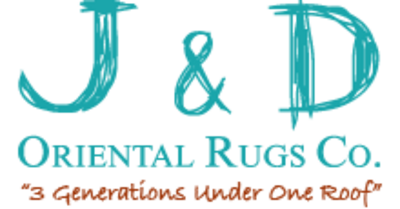 Company Name
J & D Oriental Rug Co.
Contact Name
Daniel Zabihi
Phone
(212) 695-0880
Address
838 6th Avenue 3rd Floor
City
New York
State
NY
Country
United States
Website
https://jdorientalrugs.com/