KidGlov, a boutique, full-service advertising, branding and content marketing agency based out of Lincoln and Omaha, Neb., recently welcomed Kim Goins, executive director of Boys & Girls Clubs of Lincoln/Lancaster County, to its podcast, Agency for Change. The episode explored Goins' work in supporting the youth of the community. 
"Kim Goins is truly an inspiration for the young people of our community and us all," said Katie Ripa, KidGlov vice president creative director. "Her work with the Boys & Girls Clubs of Lincoln/Lancaster County empowers youth to reach their potential and find success – offering a second home to kids who need it."
Entering its 15th year in operation, the mission of the Boys & Girls Clubs of Lincoln/Lancaster County is to empower all youth to reach their full potential. Clubs work to ensure that all young people have a positive, impactful Club experience and achieve the important outcomes that lead them to great futures. The Lincoln/Lancaster County Clubs are one of 4,400 Boys & Girls Clubs nationwide.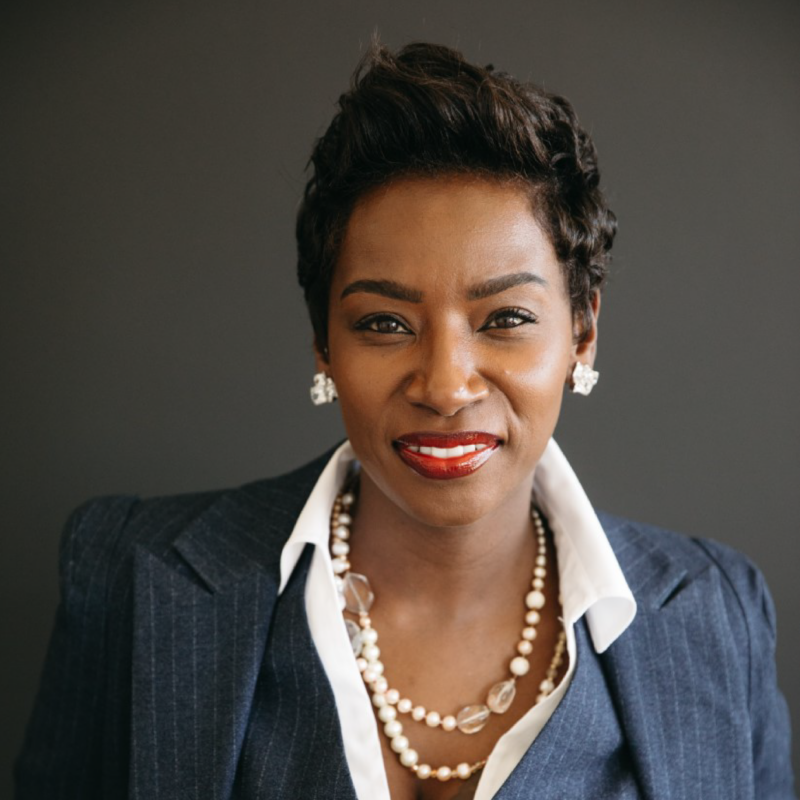 The Agency for Change podcast featuring Goins explored many of the great programs of Boys & Girls Clubs of Lincoln/Lancaster County including workforce development for youth, leadership development, internships and healthy lifestyles. The episode also discussed how the nonprofit organization serves not only youth but the entire community. According to the Lincoln Public Schools (LPS) Foundation's 2020-21 report, nearly 50% of all LPS students live in poverty. 
"At its core, the Boys & Girls Club is first and foremost, a safe place to go for youth. We really focus on helping overcome systemic barriers while addressing personal challenges for youth. We prioritize their economic futures so kids have a plan for job readiness," said Goins. 
The full Agency for Change episode featuring Goins can be found on KidGlov's website, or wherever podcasts are available. 
To learn more about the Boys & Girls Clubs of Lincoln/Lancaster County, visit https://www.lincolnbgc.org/  
The Agency for Change podcast from KidGlov marketing and advertising agency brings stories of people creating positive change in the world. From large companies and nonprofit organizations to small advocacy groups and solo agents for change, the program explores what inspires these changemakers, the work they're doing, and how they share their message.
"We're incredibly proud of this award-winning podcast that shares the stories of changemakers and those organizations that inspire our work," said Ripa. 
The advertising agency's podcast releases new episodes every week. Listeners can hear the show on major podcast platforms like Apple Podcasts, Spotify, Pandora, iHeartRadio, or on KidGlov's website.
KidGlov is a boutique, full-service advertising, branding, and content marketing agency, as well as a certified B Corp, with offices in Omaha and Lincoln, Neb., which specializes in nonprofit marketing, healthcare marketing, financial marketing, social impact marketing, and purpose-driven businesses. It has been named one of the Best Places to Work in Lincoln, and has won several accolades for its work, including awards from the American Marketing Association and the American Advertising Federation. Learn more about KidGlov on their website, or by visiting their offices in Omaha at 2120 S. 72nd Street, Ste 640, Omaha, Neb. 68124, and in Lincoln at 1230 O. Street, Ste 111, Lincoln, Neb. 68508.
Media Contact

Company Name
KidGlov
Contact Name
Lyn Wineman
Phone
402-509-5196
Address
2120 S 72nd St, Ste 640
City
Omaha
State
NE
Postal Code
68124
Country
United States
Website
https://kidglov.com/connect/