San Antonio, TX – Family law matters are sensitive for the people involved and are expected to be handled with all discretion and wisdom. When someone is going through a divorce, it is understandable to feel overwhelmed. Therefore, it is important to have the right people to help them make the best decisions for the well-being of themselves and their children. 
Laura D. Heard Law Firm Inc. is a family law specialist in San Antonio, TX, with over 30 years of professional experience helping spouses handle their divorce process professionally and with utmost dedication. While a divorce is a complex process involving many decisions related to child custody, child support, and division of assets, attorney Laura D. Heard focuses on helping her clients understand each stage of the process. The team also helps clients make informed decisions for the future. Attorney Laura D. Heard has handled all types of divorces and therefore has the experience and skills to approach each case with compassion and wisdom. 
Laura D. Heard was admitted to the State Bar of Texas in 1987 and has since dedicated herself to serving families throughout Texas, including the counties of Bexar, Comal, Guadalupe, and many others. She is the proud recipient of multiple honors and awards, such as the 10 Best Attorneys in Texas-2019, Best Appellate Lawyers in San Antonio- 2005 & 2006, Better Business Bureau, accredited A+ rating, among others. Also, she is a member of different professional associations, including the Alamo Area Mediators Association, volunteer mediator, the National Association of Women Business Owners, Member, North San Antonio Chamber of Commerce, Member, Christian Legal Society – San Antonio, Former President, Texas Women Lawyers, 1987-1988, Charter member of the Board of Directors, San Antonio Bar Association, among others. 
Ms. Laura D. Heard brings her vast experience in various divorce-related cases in Texas, including military divorce, post-divorce modification, alimony, spousal support, child custody and support, mediation, etc. Although divorce proceedings are all different and some cases can be more confusing and stressful than others, Laura D. Heard Law Firm Inc. Family Law Lawyer strives to help its clients lighten their burden by providing personalized assistance and being available to its clients at all times. This allows them to ask questions and obtain specialized counsel from professionals every time they need it. 
This San Antonio Family Law Lawyer also specializes in other areas such as adoption & guardianship, termination of rights, father's rights, grandparent's rights, DUI/DWI, domestic violence, estate planning, probate, etc. 
Those looking for the best family law lawyer in San Antonio may consider Laura D. Heard Law Firm Inc. for an initial consultation. Ms. Heard and her team are available via phone at (210) 655-9090. For in-person consultation, request an appointment through the online client portal. The firm is located at 14607 San Pedro Ave. Suite 205, San Antonio, TX 78232. For more information about their services or contact the team through its 24/7 live chat, visit the firm's website. 
Media Contact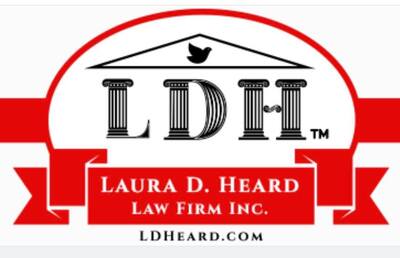 Company Name
Laura D. Heard Law Firm Inc.
Contact Name
Laura D. Heard
Phone
(210) 655-9090
Address
14607 San Pedro Avenue, Suite 205
City
Hill Country Village
State
Texas
Country
United States
Website
https://www.ldheard.com/