Santa Monica, California – Striking the balance between professional, family, and personal life is difficult enough without the added frustration of sticking to a tasking fitness training program that leaves little in the way of flexibility. As a result, many busy working-class individuals are forced to sacrifice personal fitness – a tall price to pay for a successful life. Luckily, this no longer has to be the case thanks to Lela Personal Trainer and Nutritionist's convenient fitness and nutrition training programs. Lela, the company's chief fitness specialist, has a reputation for holding her clients accountable for their wellness and fitness and helping them find a healthy, sustainable balance for more fulfilling lifestyles.
While commenting about their experience with Lela Personal Trainer and Nutritionist, one happy client said, "Not only is she knowledgeable and professional,  her positive energy helps make the workout sessions enjoyable. She gave me the push I needed and helped me understand my body more."
It is music to the ears of fitness enthusiasts everywhere to learn that their favorite personal trainer and nutritionist goes virtual, precisely what Lela, the famed wellness coach, has done. Looking to help busy individuals lead healthier lifestyles, she purposefully designed all her nutrition and fitness training programs with convenience in mind. This means that clients no longer have to stick to inflexible training schedules as they now have complete control of training sessions' timing, location, and scheduling. Since launching its highly-effective virtual training programs, Lela Personal Trainer and Nutritionist has made it easy for clients everywhere to lead healthier lifestyles without jeopardizing their careers.
As a fully-licensed, highly-experienced fitness specialist, Lela takes it upon herself to accord each client personal attention to ensure that the recommended training programs are ideal for their specific situations. For client convenience, she offers a range of tried-and-proven training programs to suit different needs, including classes for post-partum mothers and the elderly. Structuring her training programs this way allows clients to choose the ones that serve their specific interests best. Currently, some of her most popular classes are the 10-minute abs, 20-minute post-partum, and 30-minute strength training classes.
Besides being famous for its effective physical fitness training programs, Lela Personal Trainer and Nutritionist is also known for its nutrition services for the busy individual. Aware of the importance of healthy dieting, Lela works closely with each client to analyze and optimize their diets around their wellness and fitness goals. Clients looking to begin a personal journey to wellness with an acclaimed fitness and nutrition specialist can learn more about Lela Personal Trainer and Nutritionist online. A company representative is always reachable at 424-407-8585 to answer any queries. The company works out of an office at  2219 Main St. #525, Santa Monica, California, 90405, US.
Media Contact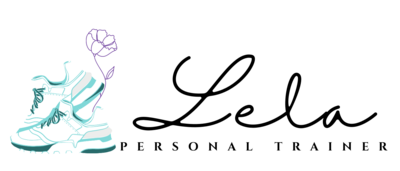 Company Name
Lela Personal Trainer and Nutritionist
Contact Name
Lela
Phone
424-407-8585
Address
2219 Main St. #525
City
Santa Monica
State
California
Postal Code
90405
Country
United States
Website
http://www.lelapersonaltrainer.com/