Washington County, NE: M.S. Wiekhorst Arbor Company is a licensed company that offers a range of tree services. One of them is stump grinding for clients interested in a clean slate for future landscaping. The trained arborist uses high-tech machinery to remove the stump, minimizing hazards and loud noises. To prepare the landscape for future uses, they offer quality cleanup by hauling piles of wood chips. Besides the team's experience and knowledge of the best practices, it also carries out full liability insurance to protect clients and their property. 
The company also offers tree removal services to clients with older trees or in cases where the roots uplift concrete and damage the nearby pathways and roads. Regardless of the reason, the Washington County tree removal company ensures the process is safe, keeping people, property, and pets safe. If the reason for removing the tree is health-related, they only remove the diseased ones to foster strength in the remaining ones. 
In addition, M.S. Wiekhorst Arbor Company offers planting and tree spade services. For clients interested in transporting existing trees, the certified arborist uses modern tools to change location and ensure the tree thrives. As a team dedicated to the health and safety of trees, they also ensure all the basics, such as planting holes, location, and root systems, are considered during the process. They also watch underground utilities such as water and gas lines when planting or transplanting trees. 
The tree service team offers 24-hour emergency storm and heavy land clearing. They mitigate the damage by removing the fallen trees as soon as possible using advanced machinery, preventing further damage to the client's home. Like other tree services, the company offers a quick, free, and itemized estimate, assisting the client in decision-making and knowing the project specifics, such as timeframe and cost. After a storm and heavy land clearing, the team may recommend other services depending on the damages, such as planting a different tree species or transplanting the surviving ones.
Other related services the tree surgeon provides include crane, high-risk aerial work tasks, grapple, and dump truck hauling. Like other tree services, the company is dedicated to the safety of its client, property, and pets, considering the services are synonymous with heavy machinery. They also give each client customized service based on their specific needs and the project size. 
M.S. Wiekhorst Arbor Company is located in Washington County,  NE. Clients interested in tree removal, stump grinding, planting, transplanting, and tree spade services can contact the company at (402) 215-6739. Visit the website for more information.
Media Contact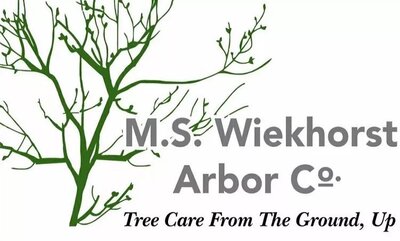 Company Name
M.S. Wiekhorst Arbor Company
Contact Name
Mike Wiekhorst
Phone
(402) 215-6739
Address
Ginger Cove Rd
City
Valley
State
NE
Postal Code
68064
Country
United States
Website
https://www.mswiekhorstarbor.com/