Edmond, OK – As a family-owned business, Maehunt Home Services has valued integrity and service quality when it comes to painting jobs. The company has launched new technology that offers a state-of-the-art painting system that will transform a simple ordinary home into something beyond expectations. They are so confident in their system that they guarantee a 15-year, no red-tape warranty against peeling. In addition, their products are tip-top with a finish that looks like it just came off the assembly and is also made to last.
Maehunt Home Services has been providing personalized exterior painting services, offering a variety of color possibilities to choose from. While responding to a related question, the company's representative had this to say about their color options, "We have a wide variety of colors for you to choose from, each specifically formulated for exterior use and formulated with optimal fade resistance in mind. We use a combination of the most popular standard siding and door and window colors to provide maximum durability against premature fading and discoloration, as well as to apply the finishing touch of matching-colored caulking. Although we can match any exterior paint color you have in mind, we can't always provide the same optimal fade resistance or a matching caulking color. Finally, we work with an experienced designer every year to help us come up with the latest color trends and ultra-stylish exterior color palette- an added perk that our customers really appreciate!"
Only a few companies can match the Oklahoma City house painters when it comes to a finish that is both beautiful and durable. This is so because the company has been continuously exploring ways to optimize its exterior painting to ensure its clients get the best service. Their surface-tailored and weather-adjustable paint formulation usually results in a finish that looks like it was done inside the factory. Narrating her experience, a client said, "Can't tell you how great my house looks. I love it! You guys have been working so smoothly together and have been very professional this last week, and I thank you for that. I'm very pleased with the end result and your company. Thank you!"
Maehunt Home Services is set to take the lead in the painting industry as it is a firm that provides a factory-lasting finish on exterior surfaces. The company paints not only aluminum and vinyl siding but also stucco, Hardie board, doors and windows, and brick. Having collaborated with top painting experts, the company recently developed bespoke formulations to meet every user's unique needs.
Maehunt Home Services is headquartered at 861 E 33rd Street, Edmond, OK, 73013. For more information, visit the company's website or contact a member of the company directly via phone at 4058764550.
Media Contact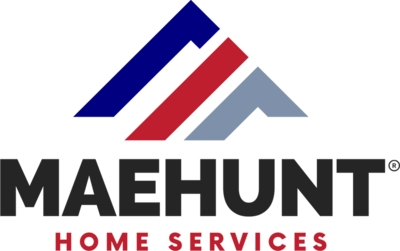 Company Name
Maehunt Home Services
Contact Name
Jimbo Taylor
Phone
4058764550
Address
861 E 33rd Street
City
Edmond
State
OK
Postal Code
73013
Country
United States
Website
https://maehunthomeservices.com/