Edmonton, Alberta – To successfully operate a truck and trailer business, one must have a reliable and reputable truck repair shop to keep things running smoothly. Major Overhaul & Equipment Repair has been servicing the Edmonton area since 2002 and is known for providing quality parts and service and high-quality repairs. 
Major Overhaul & Equipment Repair offers complete truck repair and maintenance services, including wheel alignment, computer diagnostics, and mobile repairs. The company has qualified heavy-duty mechanics dedicated to providing their clients with the best possible service. They use the latest tools to ensure that their clients' trucks are repaired correctly.
"We understand that your truck is your livelihood. That's why we offer complete major overhaul services to get you back on the road as quickly and efficiently as possible." Said the company representative.
When a truck's battery suddenly dies or a trailer's brakes fail, it can be frustrating and even dangerous. That's why Major Overhaul & Equipment Repair offers reliable mobile repair services. Their technicians will come to a client's location and quickly fix the problem. From batteries to electrical repairs, truck operators can count on Major Overhaul & Equipment Repair to keep their vehicles running safely and efficiently.
Besides repair work, Major Overhaul & Equipment Repair also offers a commercial vehicle inspection program (CVIP). This is a mandatory safety inspection for all commercial vehicles in Alberta. The company's qualified technicians will thoroughly inspect a client's vehicle and provide a detailed report. They will also recommend necessary repairs to ensure the vehicle meets all safety standards.
For fuel efficiency and a smooth ride, it's important to have a truck's wheels professionally aligned. Major Overhaul & Equipment Repair offers wheel alignment services for all types of trucks. Their experienced technicians use the latest tools to properly align a client's wheels. This will help improve a truck's fuel efficiency and prolong the life of its tires.
Checking a truck regularly is important to avoid potential issues and keep it running smoothly. Major Overhaul & Equipment Repair recommends that clients bring their trucks in for a maintenance check regularly. Their technicians will perform a thorough inspection and recommend any necessary repairs. This will help keep the truck in good condition and prevent major issues from developing. The next time truckers need repair or maintenance for their trucks and trailers, they can count on Major Overhaul & Equipment Repair. Besides quality repair services, the company is also passionate about giving back. The team is involved in the community and supports the local children's hospital to extend compassion.
Major Overhaul & Equipment Repair is located at 2231 121 Ave NE, Edmonton, Alberta, T6S 1B2, Canada. Clients can contact the truck repair shop at 780-468-1069 or visit the company's website for more information.
Media Contact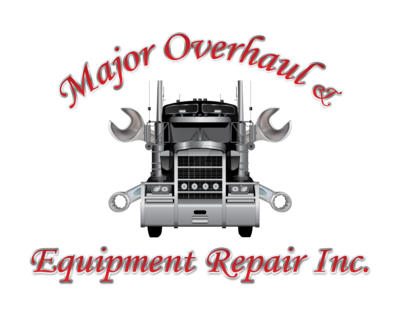 Company Name
Major Overhaul & Equipment Repair
Contact Name
Wade Smigorowsky
Phone
780-468-1069
Address
2231 121 Ave NE
City
Edmonton
State
AL
Postal Code
T6S 1B2
Country
Canada
Website
https://majoroverhaul.ca/