Savannah, GA – Mary Jane's CBD Dispensary – Smoke & Vape Shop Eisenhower has opened a new branch of its CBD dispensary chain in Savannah, GA. The fastest-growing CBD Dispensary chain confirmed its presence in the city, noting that it aims to provide top-quality CBD at the best prices to the residents of the community. Now located at 217 Eisenhower Dr, Suite D, Savannah GA 31406 US, residents can visit the newly opened CBD store to shop for high-quality products.
At the announcement of the new store, the spokesperson for the CBD Dispensary chain, Alex Abdul, said: "Mary Jane's CBD Dispensary is home to America's favorite and most talked about natural remedy, cannabinol, widely known as CBD. Mary Jane's offers customers an alternative to harmful pharmaceutical drugs. Here at Mary Jane's, we provide our customers with top-notch and quality-made CBD Hemp products. Our team is extremely passionate about CBD and the cannabis movement as a whole. Our goal is to spread health and wellness by making CBD accessible to all that seek it."
Aiming to become the top smoke shop in Savannah, GA, Mary Jane's CBD Dispensary – Smoke & Vape Shop Eisenhower is offering customers in the area a wide variety of CBD products to choose from. Customers can walk into the new CBD store to browse their inventory of high-quality products selected, and quality checked to deliver the desired outcome. Some of the products they carry on their shelves include Delta 8 products like gummies, tinctures, cartridges for vapes, joints, vape juice, roll on, concentrates, and more. Customers can also browse the CBD section, where they can choose from the many product options like pre-rolls, capsules, concentrates, broad-spectrum CBD oil, full-spectrum CBD oil, gummies, and more.
Customers visiting the CBD store for the first time can rest assured that there are experienced staff members on the ground ready to help them make a decision. The knowledgeable and experienced staff can also offer information about new products and the best-selling products customers may want to try. Customers who aren't available to physically show up at the store can also browse the CBD online store for an updated inventory of all CBD products carried. The online store offers fast delivery solutions to customers who wish to have their orders delivered quickly.
Shop for CBD products from Mary Jane's CBD Dispensary – Smoke & Vape Shop Eisenhower by visiting the new branch at 217 Eisenhower Dr, Suite D, Savannah, GA 31406 US. Orders can be phoned in through (912) 349-2005 or visit their website to order online.
Media Contact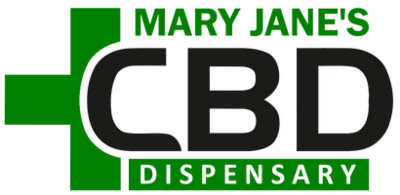 Company Name
Mary Jane's CBD Dispensary – Smoke & Vape Shop Eisenhower
Contact Name
Alex Abdul
Phone
(912) 349-2005
Address
217 Eisenhower Dr, Suite D
City
Savannah
State
GA
Postal Code
31406
Country
United States
Website
https://mjcbdd.com/pages/top-tobacco-cbd-vape-shop-mary-janes-cbd-eisenhower