Christiansburg VA – Hagan Cattle Company now has a new website that brings its products closer to customers. Customers can now order their favorites via the website and enjoy fast shipping services to wherever they are. The company, announcing their newly launched website noted that they aim to meet the growing demands of customers while also providing a better approach to ordering products.
Using the website, customers will be able to order the best online steaks for personal and family consumption. Hagan Cattle Company takes the stress out of the entire process by making sure that products supplied and delivered to customers are made to perfection. Customers can expect the familiar taste and juiciness of beef and other meat products offered.
Rated the best mail order hamburgers online by renowned food blog; Lowcountry Style, owner, Matt Hagan, said: "The Hagan Cattle Company is a family-oriented, American owned and operated business located in the heart of Virginia. We are committed to raising the highest quality beef to provide for not only our local neighbors but our friends and family nationwide. Feel good about feeding your family when you order directly from our farm. Trust Hagan Cattle Company to supply you with excellent meat without having to worry about where your meat came from. Feeding your family from a local source has never been simpler, nor more convenient."
Customers on their website will have access to an array of products and product packages. Some of the favorite product packages are The Lil Joe, Burger Bonanza, The Spitfire, Burger Bonanza Jr., The Ranchero, and The Little House. The Lil Joe package is ideal for couples and small families. It comes with 4 Packs of Ground Beef (1 pound each), 2 Top Sirloin Steaks, 2 New York Strip Steaks, 2 Chuck Eye (Delmonico) Steaks, 1 short rib, and 1 beef brisket. The Burger Bonanza package offers 30 packs of Hagan Cattle Company ground beef, the Burger Bonanza Jr. offers 20 packs of ground beef, The Spitfire offers 4 Eye of Round Steaks, 2 New York Strip Steaks, 2 Ribeye Steaks, 2 Packs of Kabob Meat, 2 T-Bone Steaks, 1 Short Rib, and 2 Packs of Ground Beef Patties. 
The Ranchero package offers 2 Filet Steak, 2 T-Bone Steaks, 2 Ribeye Steaks, 2 Top Sirloin Steaks, 2 Shoulder Steaks, 2 Tender Chuck Steaks, and 2 New York Strip Steaks.
Visit their website to browse other products and packages they offer. The Hagan Cattle Company is located at 1771 Flanagan Dr., Christiansburg, VA 24073, United States, and can be reached via their newly launched website for online ordering.
Media Contact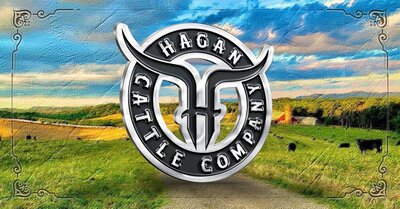 Company Name
Hagan Cattle Company
Contact Name
Matt Hagan
Address
1771 Flanagan Dr.
City
Christiansburg
State
VA
Postal Code
24073
Country
United States
Website
https://hagancattleco.com/