Sunrise, FL – Mattbeth Construction LLC is a premier General contractor specializing in residential & commercial construction in South Florida. Their key services include retail build-out and luxury home remodeling like home additions, retail renovations, wear and tear maintenance, existing space redesign, and upgrades to modernize. For construction, their home additions services entail a five-step pre-construction process that helps clients save on costs. This process involves planning, coming up with timelines, permitting, construction and communication, and project delivery. The contractor has strategically packaged their services in a manner that ensures they are facility owners, directors, and property manager's first construction company to reach out to.
As one of the premier construction companies in Sunrise, FL, the company has a strategic team that brings a wealth of experience in luxury renovations and also ensures all projects are on time, scope and budget. The team is also well trained to ensure they resolve any code violations and close them out to prevent fines and stop enforcement actions. The spokesperson had this to say about their company and services, "We always try to imagine and celebrate each client as an individual. We believe that if everyone feels unconditionally supported, we can make all the difference as a company. At Mattbeth Construction, customer service is therefore not a department but who we are as a company."
Mattbeth Construction LLC has over 17 years of experience in commercial renovations for luxury brands. Since 2005, they have been in the forefront, helping homeowners remodel their spaces in Miami-Dade, Broward, and Palm Beach Counties. The company has remodeled more than a million square feet of construction space in Puerto Rico and Florida. The contractor majorly handles high-end specialty projects, which require a highly qualified team to offer the service. Working with Mattbeth also means a reduced risk since the client is working with a state-licensed and fully insured contractor. They highly prioritize customer service not as a department like in other companies but as one of their key values. They use clean construction methods, which allow operations to continue even with ongoing construction.
Besides new constructions, retail renovations breathe life back to an establishment and draw in new customers. The expert retail remodeling contractor offers overnight remodel services to ensure minimal interruption. These include moving existing walls, adding display lighting and new display areas, floor replacement, building a new store, and removing or replacing damaged drywall. They also help resolve any permit violation, which mostly revolves around non-permitted work, expired permits, illegal garage conversions, and unsafe structures. 
Mattbeth Construction LLC  is located at 10142 NW 50th St, Sunrise, FL, 33351, US. They can be reached by phone at (954) 578-4146. Visit their website for a portfolio of their various services and more information on the same.
Media Contact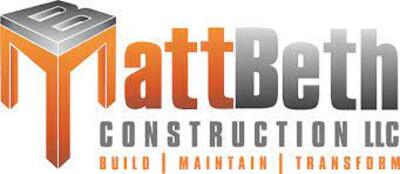 Company Name
Mattbeth Construction LLC
Contact Name
Office Manager
Phone
(954) 578-4146
Address
10142 NW 50th St
City
Sunrise
State
FL
Postal Code
33351
Country
United States
Website
https://mattbeth.com/