Arlington Heights, IL – MedVision Inc. has been applying technological solutions, software tools, and the experience gathered over the years to provide detailed and tailored solutions in the healthcare industry since their inception in 1994. They have continued to create multi-utility, innovative, and adaptable software tools and solutions designed for various operational needs of care coordinators and population health management organizations alike. 
As a successful business entity, MedVision Inc. continues to chart new ways to help clients in the healthcare sector to improve value-based healthcare. The value-based healthcare model was first introduced in 2006 by Michael Porter and Elizabeth Olmsted Teisberg with the overarching goal being to provide value to the patient with value being defined as health outcomes per unit of cost. Also, over the years, MedVision has supported an array of healthcare professionals, organizations, and stakeholders, including Independent Physician Associations (IPAs), Physician-Hospital Organizations (PHOs), Management Services Organizations (MSOs), Accountable Care Organizations (ACOs), Third Party Administrators (TPAs), and Specialty Networks. 
Over the years, this Healthcare Technology provider has delivered an array of solutions to its target audience. As stated earlier, their QuickCap v7.0 technology brings simplicity to healthcare claims processing, accelerated clinical data procedures, and inevitably improves financial outcomes with a combined set of solutions. MedVision Inc, with the before mentioned web-based software solutions, aims to help stakeholders handle different workflows related to healthcare-payer services. The end goal is designed so that the healthcare-payer service providers can meet multiple operational needs with one solution. With this web-based software, users stand a chance to enjoy features and solutions like comprehensive reimbursement abilities, embedded HIPAA standard EDI formats, evidence-based guidelines, referral and authorization processes, claims adjudication, and workflow automation.
MedVision Inc. also offers Medicare Direct Contracting solutions, helping to build new opportunities for healthcare organizations to enter into advanced value-based payment options. Albert Sosa, spokesperson for the company described their Direct Contracting Entity solution by saying: "The DCE program is the next evolution of risk-sharing arrangements for organizations seeking to work with CMS as a Direct Contracting Entity (DCE). A Direct Contracting Entity model framework is the performing entity comprised of strategic healthcare providers and suppliers, referred to as "participating" and "preferred" providers, that operate in the program under a common legal structure. The DCE selects which type of payment, population, and risk arrangement options to enter into with CMS, and is financially accountable for the quality and cost of care furnished to its aligned beneficiaries."
MedVision Inc. notes that the core structures for provider organizations, including Standard DCE, New Entrant DCE, and High Needs Population DCE, are in place. The company also offers other solutions, including a line of businesses through their PACE program, Dual Health Plan, Medicaid and Medi-Cal plans, Medicare Advantage, and the Specialty and Carve-Out Plan.
They help with business models, offer professional services, and Value-Added Performance to stakeholders in the healthcare sector. Interested clients can contact them via phone at 847.222.1006 or visit their website. MedVision Inc. is headquartered at 3233 N. Arlington Heights Rd., Suite 307, Arlington Heights, IL 60004, United States.
Media Contact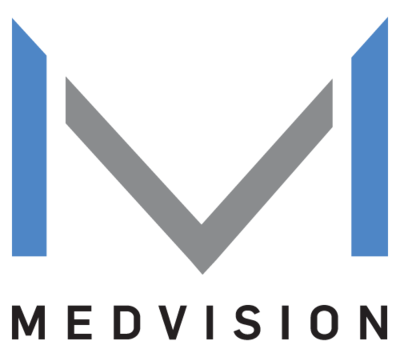 Company Name
MedVision Inc.
Contact Name
Albert Sosa
Phone
847.222.1006
Address
3233 N. Arlington Heights Rd., Suite 307
City
Arlington Heights
State
IL
Postal Code
60004
Country
United States
Website
https://www.medvision-solutions.com/