Boise, ID – Every dog and its owner are unique individuals. Therefore, they require a wide array of customized training methodologies to suit the needs of each client. Momentum K9 Dog Training is a certified dog trainer that has a system of training techniques that mold dogs into healthy and happy pets. They strive to provide high-quality dog training solutions using modern science-based methods that facilitate clear communication between dogs and their owners. 
Momentum K9 Dog Training uses positive reinforcements to train and alter the behavior of dogs. The most important part of positive reinforcement is removing compulsion from dog training and identifying opportunities to praise the dog, which helps get the desired result. These trainers avoid compulsion and use the most natural, enjoyable way possible. The success of their positive training programs comes from small steps that lead to greater success, and dogs are rewarded for every small victory along the way.
Momentum K9 Dog Training programs are divided into three phases, namely, Board and Train, Private Training, and Puppy Training. These training programs are meant to build confidence in dogs as they progress through the stages. Their highly qualified professional trainers have years of experience using these programs effectively to teach dogs good behavior based on the owner's lifestyle and the dog's personality.
Momentum K9 Dog Training specializes in puppy training, board and train, and private dog training. Apart from addressing behavioral concerns, puppy training aims at developing skills that boost the confidence of a dog, such as obedience, loose leash walking, and crate training, enabling dogs to stay calm in every situation and trust their handlers at all times. Board and Train programs are aimed at installing a foundation of obedience and modifying dog behaviors. They are trained in a controlled environment so that their expert trainers can focus all their attention on training the dog. On the other hand, Private dog training is highly personalized and customized in order to give dogs the required attention during training. Private training is more productive because dogs feel more comfortable at home, and trainers are able to interact with dogs in their environment, putting them in a better position to address behavioral problems.
Momentum K9 Dog Training provides dog owners with a rare opportunity of training their dogs with the same methods as police officers, but with more fun. By doing this, dogs will always be happy and behave appropriately in different situations, leaving a positive impact on the lives of their owners.
For more information about dog training or free phone consultation, contact Momentum K9 Dog Training via phone at 208-789-4917. They are located at 700 S Scott Street, Boise, Idaho, 83705, US. Check Momentum K9 Dog Training for more information regarding the services they offer.
Media Contact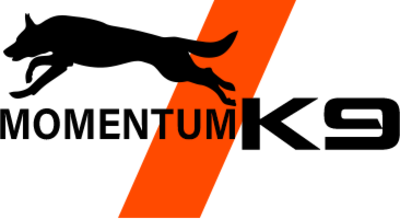 Company Name
Momentum K9 Dog Training
Contact Name
Ben Parker
Phone
208-789-4917
Address
700 S Scott Street
City
Boise
State
Idaho
Postal Code
83705
Country
United States
Website
https://www.momentum-k9.com/