Amarillo, TX – Morgan & Myers Roofing and Exteriors LLC is a manufacturer-certified installer. This is not a mean feat since there are rigorous requirements before certification. The company staff has taken courses, had various jobs inspected by the manufacturer, and done several tests to ensure certification expectations are met. The manufacturer's certification has enabled the company to extend warranties to customers. With various services such as roofing contractor services and vinyl products installation, the company has set precedence as leading providers of energy-saving doors and windows.
The company introduced one of the most efficient energy-efficient windows in the market in Amarillo and Lubbock. The EnergyCore window comes lined with triple-pane glass and argon gas for energy conservation. The window has been endorsed as one of the most efficient products by the Energy Star program. It has other great features and a myriad of other benefits compared to old school windows. The energy-efficient window saves on heating and cooling costs and also reduces noise due to additional unique features. The EnergyCore window mainly targets energy efficiency with innovative technologies involved to enhance overall performance. Besides the triple pane, superior composite spacers enhance energy-saving capabilities. Visit Morgan & Myers Roofing and Exteriors website for a video demonstration or their premises to view one of the decade's great inventions.
Besides the energy-saving window, the company has other vinyl windows such as the V25 slimline window, V41 vinyl window, and the V85 American window. They also offer Vinyl siding, which is an economical method used in home beautification. When considering home exteriors, a client may opt for bricks, wood, or stucco. However, vinyl has gained popularity since it's way cheaper and gives the same beautiful finish as the other alternatives.
The Amarillo roofing contractor is also a trendsetter when it comes to roofing solutions. The company offers various roofing types such as composite and steel shingle roofs, concrete roof tiles, stone-coated steel, vinyl composite slate, and cedar shake roofing, mainly wood. Going by the above options, the company is concerned by durability; they also pay attention to the aesthetic appeal of the client's roof. They also specialize in doors and awnings. The PD10 patio door is mainly also enhanced for energy efficiency, just like the EnergyCore window. The door features a heavy-duty weather stripping, a deep pocket interlock, and a sash profile that offers resistance to air infiltration. All these are aimed at energy conservation. The doors insulated with thick glass ensure the home is quiet. Other door varieties include the PD12 and S-8375. All these can be viewed virtually on their website.
Morgan & Myers Roofing and Exteriors LLC can be reached by phone at (806) 322-3650 for more information on their services. They are located at 7845 Canyon Dr #200, Amarillo, TX, 79110. Visit their website for more information and learn more about the conventional energy-saving window.
Media Contact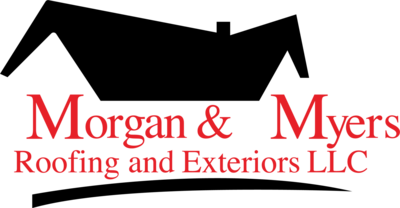 Company Name
Morgan & Myers Roofing and Exteriors LLC
Contact Name
Trent Morgan
Phone
(806) 322-3650
Address
7845 Canyon Dr #200
City
Amarillo
State
TX
Postal Code
79110
Country
United States
Website
https://morganmyersroofing.com/