Chatswood, NSW – Movement 101 Chatswood takes a comprehensive approach to healthcare that considers the physical, mental, and emotional aspects of their patients' well-being in order to enhance their overall quality of life. The clinic's treatment plans are evidence-based and are designed to jumpstart the recovery process. Additionally, the clinic recognizes the unique needs and goals of each patient and tailors a customised treatment plan accordingly, with the aim of achieving sustainable, long-term results.
A raving patient said, "Movement 101 Chatswood is fantastic. I've been seeing them for a couple of injuries and they've been amazing. The medics are professional, knowledgeable, caring, and compassionate. I've already seen significant progress in my injury rehab and would recommend this practice to anyone."
The Chatswood physio specialises in the treatment of a variety of conditions, including chronic pain, sports injuries, back pain, post-operative injuries, and women's health issues. The clinic has a track record of working with Elite European footballers and professional rugby players in their sports injury clinic, utilising advanced physiotherapy techniques to restore strength, flexibility, and mobility while reducing pain and preventing further injuries.
In addition to physiotherapy, the clinic offers complementary treatments such as massage, pilates, and other exercise programs tailored to specific conditions, such as back pain, knee pain, and spine physiotherapy. The clinic also provides a safe space for women to address their unique health concerns, including incontinence, belly separation, pelvic floor dysfunctions, and pelvic floor prolapse, with the help of professional physiotherapists.
Movement 101 Chatswood is also home to a team of skilled podiatrists who specialise in treating conditions related to heel pain, orthotics, foot and ankle injuries, and diabetes and nail care. As part of their approach, the clinic's doctors conduct thorough biomechanical assessments using state-of-the-art technology to examine the structure, alignment, and function of patients' feet and legs while standing or walking. This process enables them to pinpoint the root cause of pain and discomfort, ensuring that patients receive accurate and effective treatment.
The podiatrist unit at Movement 101 Chatswood also addresses painful lesions such as ingrown toenails, corns, calluses, cracked heels, and toenail fungus. These conditions can significantly impact a patient's quality of life, making it difficult to engage in everyday activities such as walking, running, or even wearing shoes comfortably. To address these issues, the clinic offers extracorporeal shockwave therapy, orthotic prescriptions, and exercise programs designed to reduce pain and promote healing.
To ensure equitable access to treatment, Movement 101 Chatswood is NDIS registered and fully equipped to provide physiotherapy services, exercise physiology rehabilitation programs, and podiatry services for people with disability under the National Disability Insurance Scheme.
To book an appointment, visit their website or call (02) 7205 7339 to speak to a customer representative. The clinic is located at 2/1A Freeman Rd, Chatswood, NSW, 2067, Australia.
Media Contact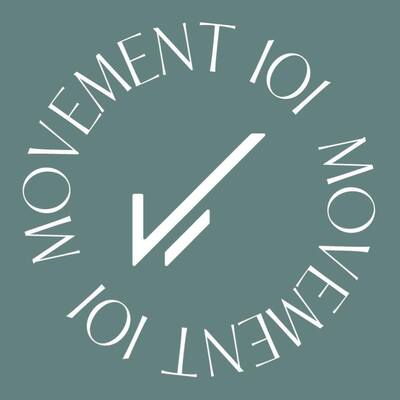 Company Name
Movement 101 Chatswood
Contact Name
Marcio Ferreira
Phone
(02) 7205 7339
Address
2/1A Freeman Rd
City
Chatswood
State
NSW
Postal Code
2067
Country
Australia
Website
https://www.movement101.com.au/chatswood.html