Toronto, Ontario – To savor classic Japanese flavors in an intimate and modern setting, look no further than Muni Robata. This unassuming sushi spot hidden in the city's heart has served up some of the best sushi in Toronto. With a focus on freshness and quality, it's no wonder that patrons keep on raving about it.
Whether patrons are looking for a traditional Japanese dining experience or something a little more modern, Muni Robata has something for everyone. The menu features all of the classics, from Crispy Salmon Temaki, a handroll of salmon bitings in a cone-shaped seaweed, to Japanese Uni Nigiri, sushi rice topped with fresh sea urchin. For those looking for something a little more unique, the Toronto Japanese restaurant also offers an array of specialty items like Japanese Uni Sashimi, thinly sliced raw sea urchin. Clients will surely enjoy a delicious and memorable meal at Muni Robata regardless of the order.
"Toronto residents have come to expect the best in sushi, and Muni Robata is no exception. Our restaurant provides customers with an authentic Japanese dining experience that is second to none. From seafood to steak, we have something for everyone to enjoy. We're proud to be one of the city's best sushi locations and one of the only restaurants to serve a Robatayaki menu," said the company representative.
Muni Robata offers a brunch for clients searching for a hearty meal. Guests can indulge in a wide variety of starters like nigiri, sashimi, maki rolls, and Salads. Brunch-goers can complete this 4-course meal with Tempura items such as grilled ribeye, suzuki, pork ribs, and salmon. This meal is perfect for those who want to enjoy a little bit of everything that Muni Robata has to offer. Guests who want a premium experience can go for pan-fried U5 giant shrimp and live lobster.
The extensive menu at Muni Robata offers guests a wide variety of dining options. The menu features an array of maki: a roll of seaweed with delicious fillings like cured salmon, bluefin tuna, and avocado. For those who want something a little more filling, the restaurant offers an extensive list of grilled seafood like live lobster in sauce, giant sea conch in sesame sauce, and Yuzu Miso black cod. And for those with a hearty appetite, the Muni Robata open-fire grill is perfect for filling up on protein with options like lamb, chicken, and jumbo shrimps. Muni Robata will make it a dinner to remember no matter the occasion.
Clients can reach Muni Robata at 30 St Patrick St, Toronto, Ontario, M5T 3A3, Canada. They can also contact the Japanese restaurant at (416) 340-0472 or visit the company's website.
Media Contact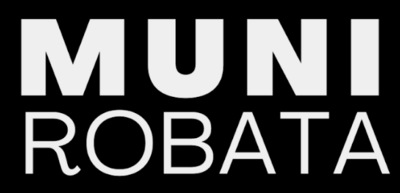 Company Name
Muni Robata
Contact Name
Toyo Li
Phone
(416) 340-0472
Address
30 St Patrick St
City
Toronto
State
ON
Postal Code
M5T 3A3
Country
Canada
Website
https://www.munirobata.com/